Day 2 – Hope, AR – Memphis, TN
Based on the research I have done for this trip, I knew there was no way that I would be able to experience all that is Memphis in less than a day, AND I was right!  I know for sure that Memphis will be a musical heritage city that I must visit again.  In fact, as a disclaimer, this blog post is going to leave you wishing you were in Memphis too, because I simply cannot include all of the cool things I picked up today!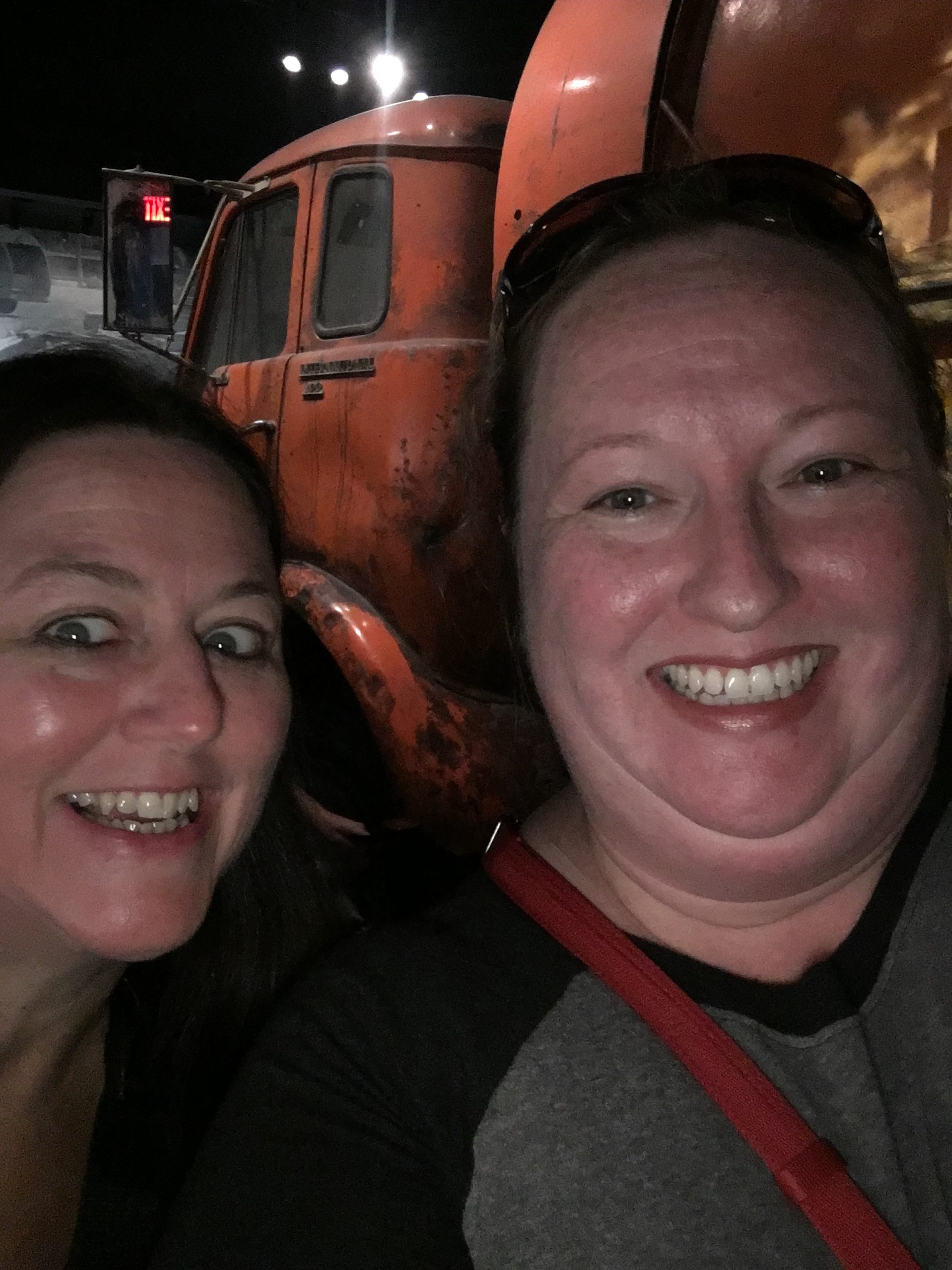 Day 2 – After careful car packing and a quick breakfast, we headed out on the road to Memphis. Along the way we saw the little bit of beautiful Arkansas that one can see from interstate 30 and interstate 40. There were so many state parks and national forests begging to be explored, but we were on the road to Memphis, so we kept driving. Today the drive was accompanied by an extremely eclectic playlist of all of the random music that has become a part of my collection.
When we got to Arkadelphia, we stopped for gas and noticed that we were only a mile or so from Ouachita Baptist University.  Since I enjoyed our drive by visit to Stephen F. Austin the day before, I decided that it would be nice to drive by and catch a few pictures for all my friends who attended school there.  When we drove by we discovered that Henderson State University is literally right across the street, so we got to say hello to two universities at once.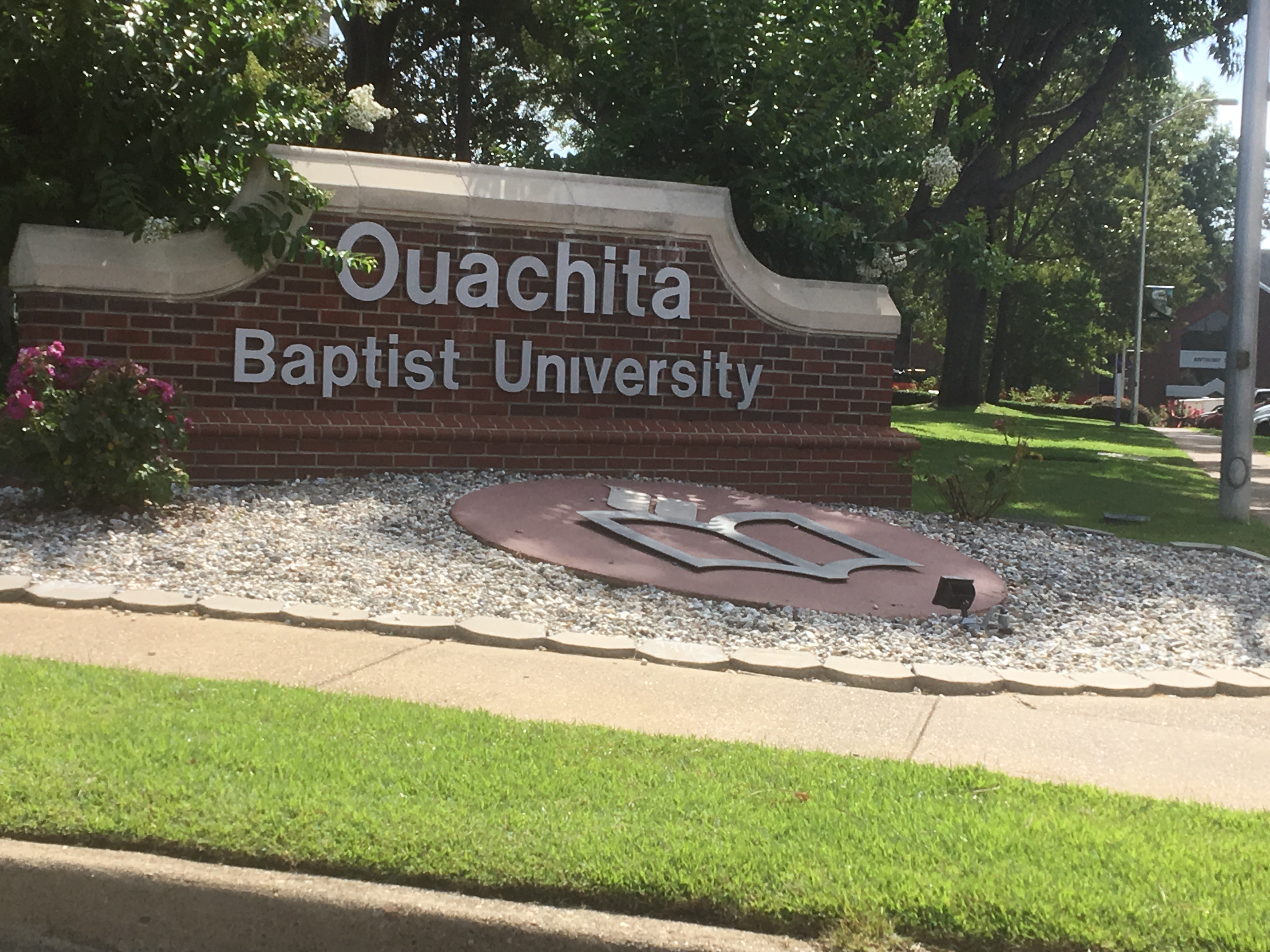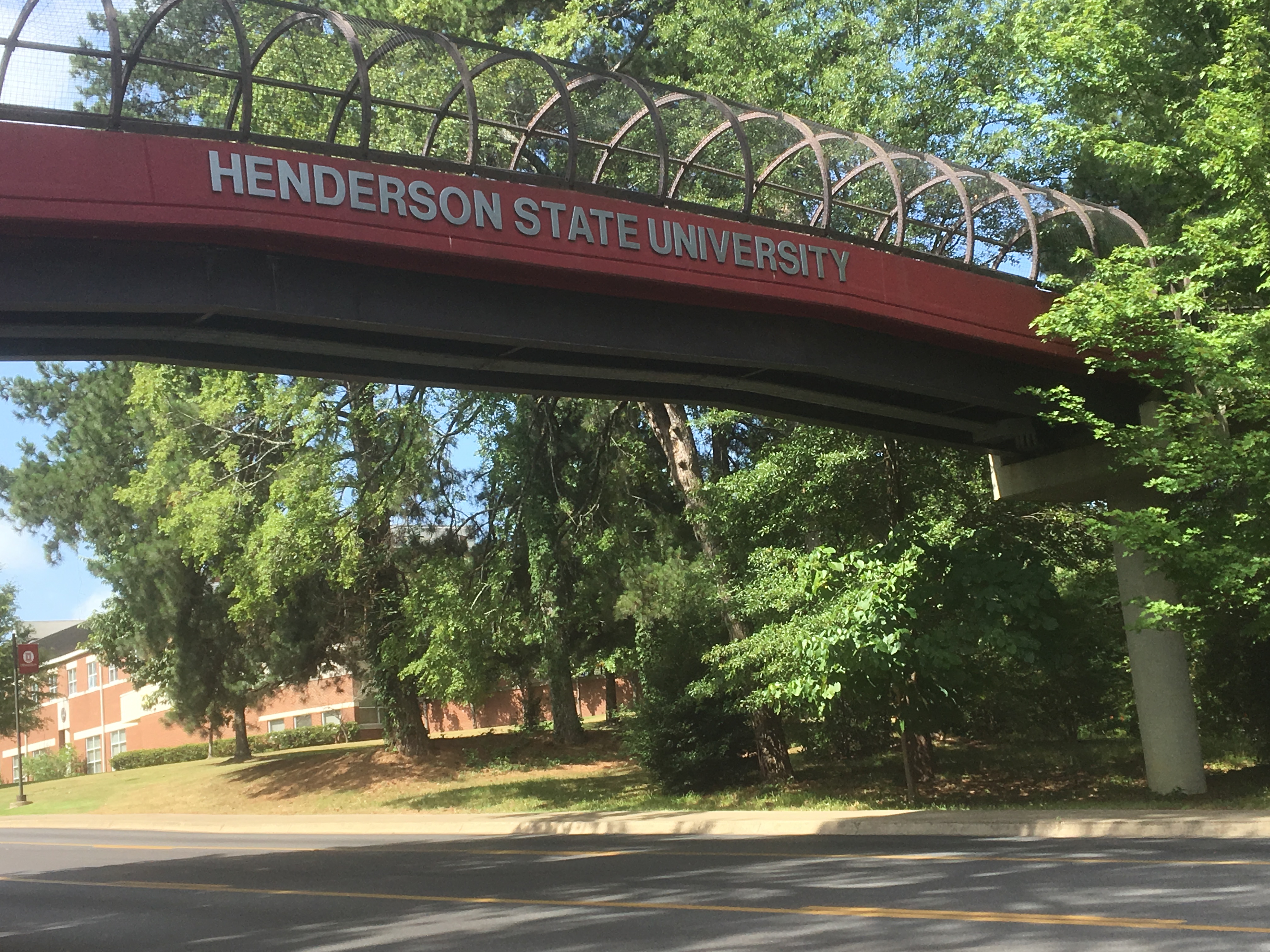 National Civil Rights Museum
As soon as we arrived crossed the Mississippi River into Memphis, TN, we drove straight to the National Civil Rights Museum at the Lorraine Motel.  If you find that you are in Memphis, please take the time to visit this important record of our shared American heritage.   The experience was moving, disturbing, informative and hopeful.  One of the innumerable ways in which Dr. Martin Luther King Jr. has provided a legacy for good is through the power of truth in his words.  Today there were two quotes that were previously unfamiliar to me that I hope to remember ever day.  The first is, "I have decided to stick with love, hate is too great a burden to bear" .  The other is, "Faith is taking the first step even when you don't see the whole staircase".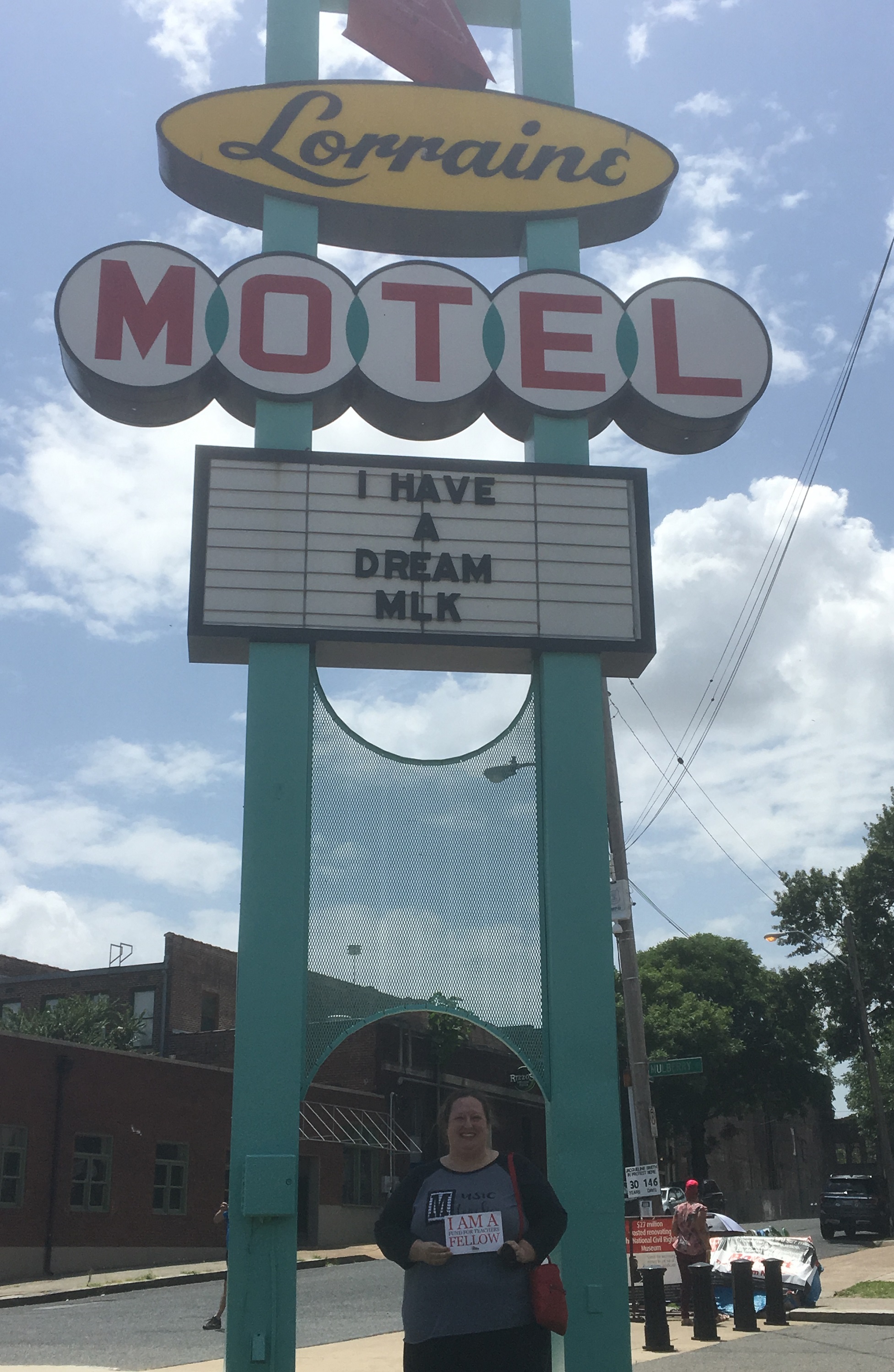 Throughout the Civil Rights Movement, and particularly in the "Albany Movement" in Georgia (1961-1963), music proved to be a significant positive force for change.  In fact, Sam Block, SNCC Field Secretary said, "I began to see the music itself as an important organizing tool to really bring people together – not only to bring them together but also as the organizational glue to hold them together".  In Albany Georgia, a group of students were organized into a group called the "Freedom Singers" and were instrumental in introducing all of us to freedom songs such as "Ain't Gonna Let Nobody Turn Me 'Round" and "We Shall Overcome".
Now days, a group known as Sweet Honey in the Rock carries on the tradition of freedom songs.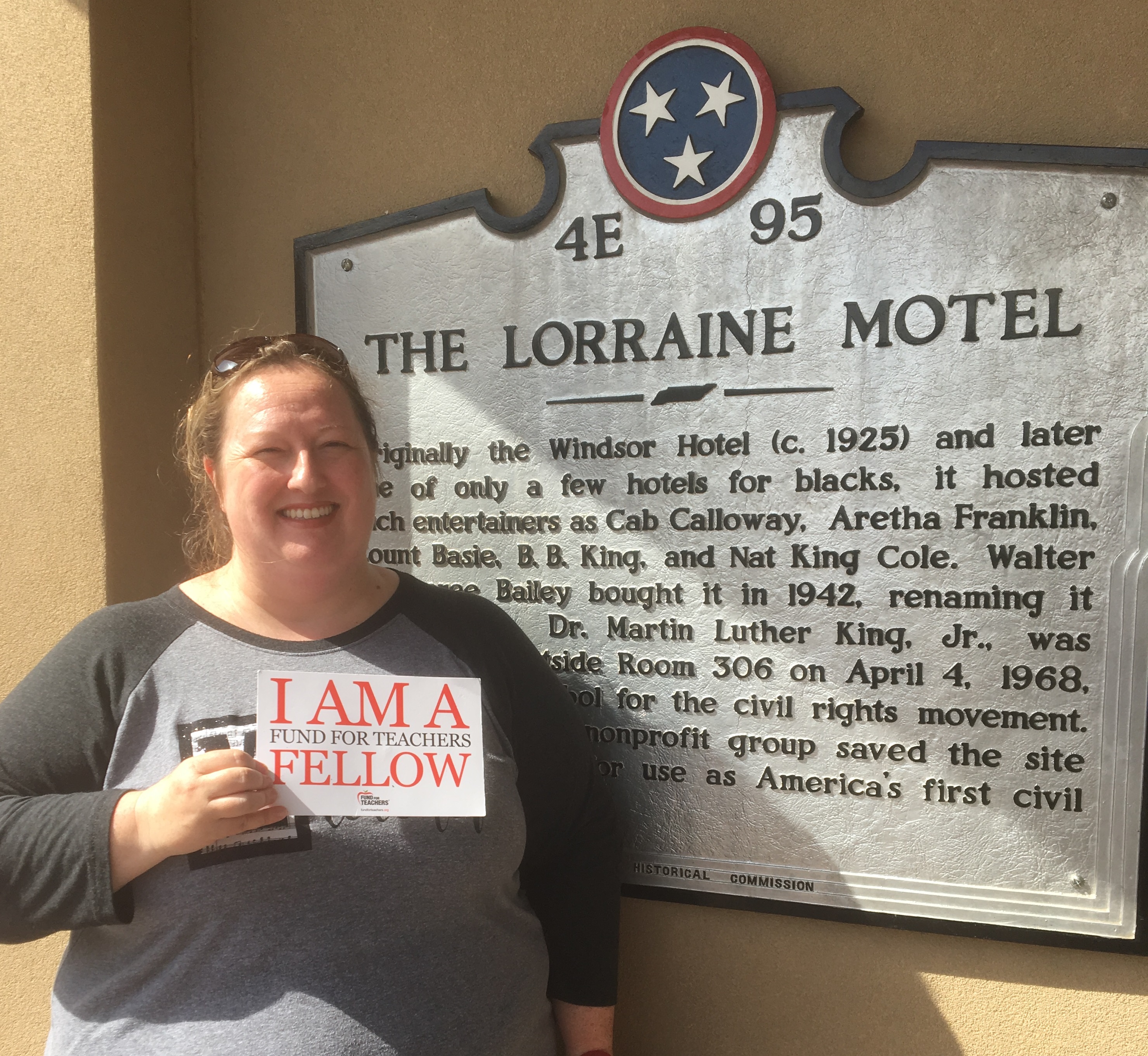 Rock & Soul Museum
I think I may be biased, (because I love music), but the Rock and Soul Museum might be one of my favorite museums of all time.  The beginning of the museum began at the early part of the twentieth century which I loved because many of the artifacts reminded me of my great grandmother, Mabel Clara Hooper (Maw) who was born in 1898.  (The picture below is the way that I remember her).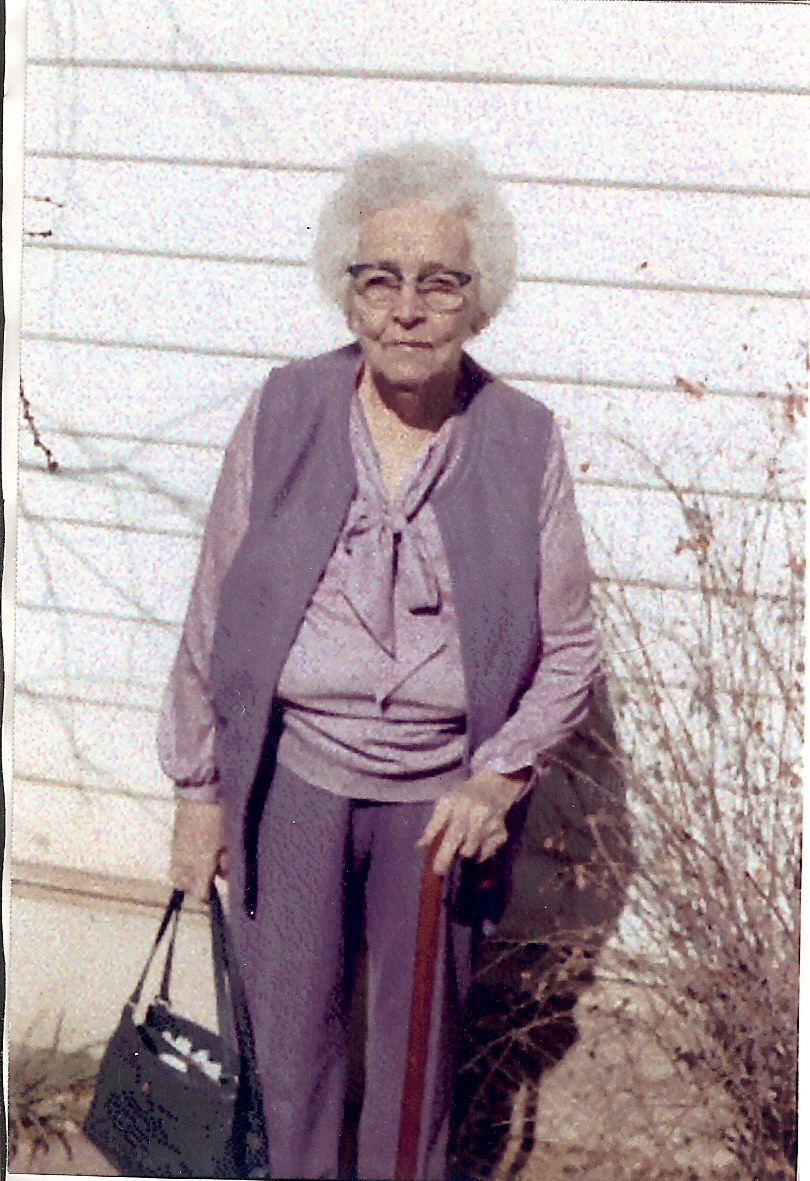 I remember her telling my mom about a stove she had that looked like this picture.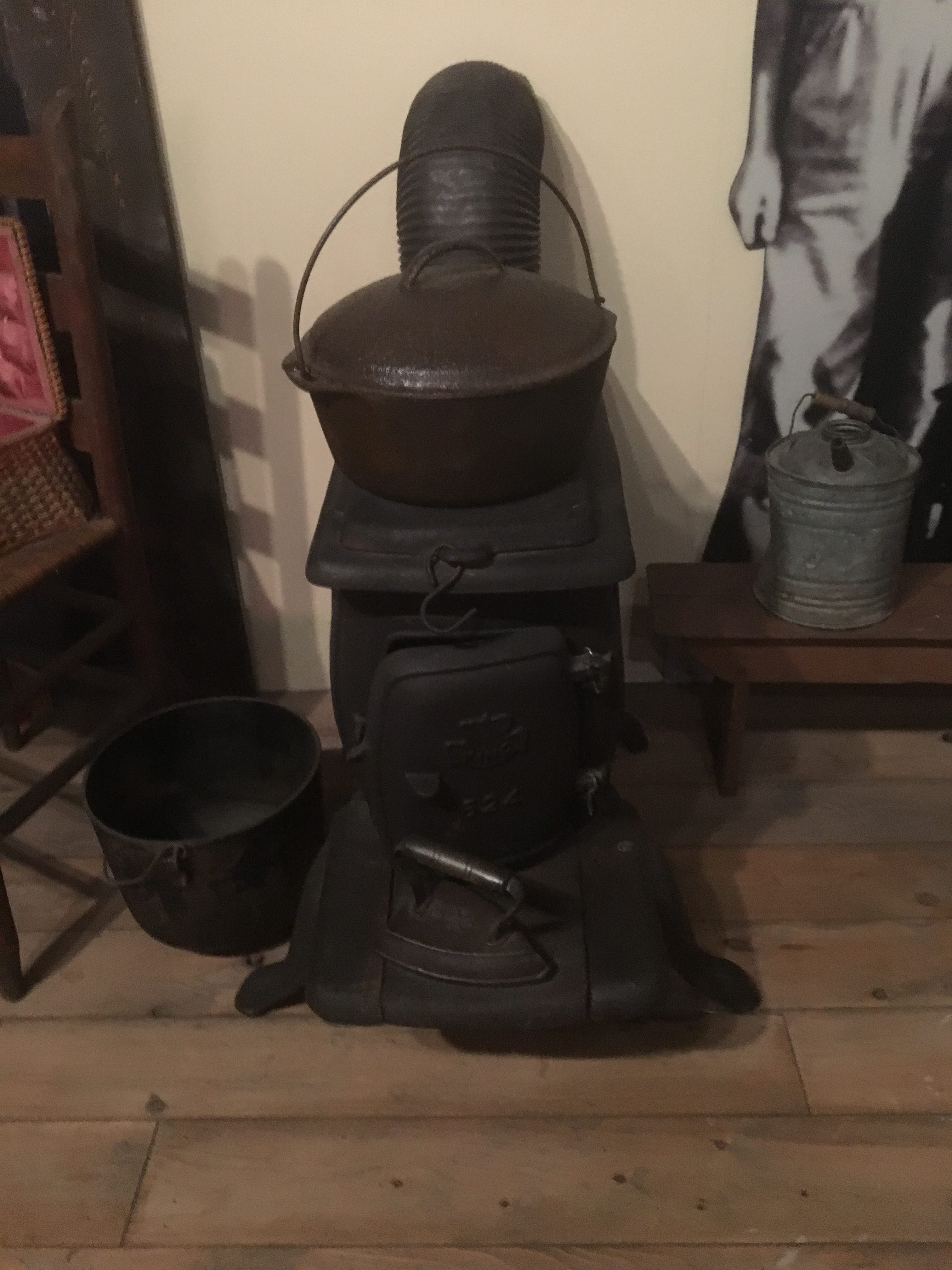 We still have some kitchen utensils that belonged to Maw that look like the ones featured in this display.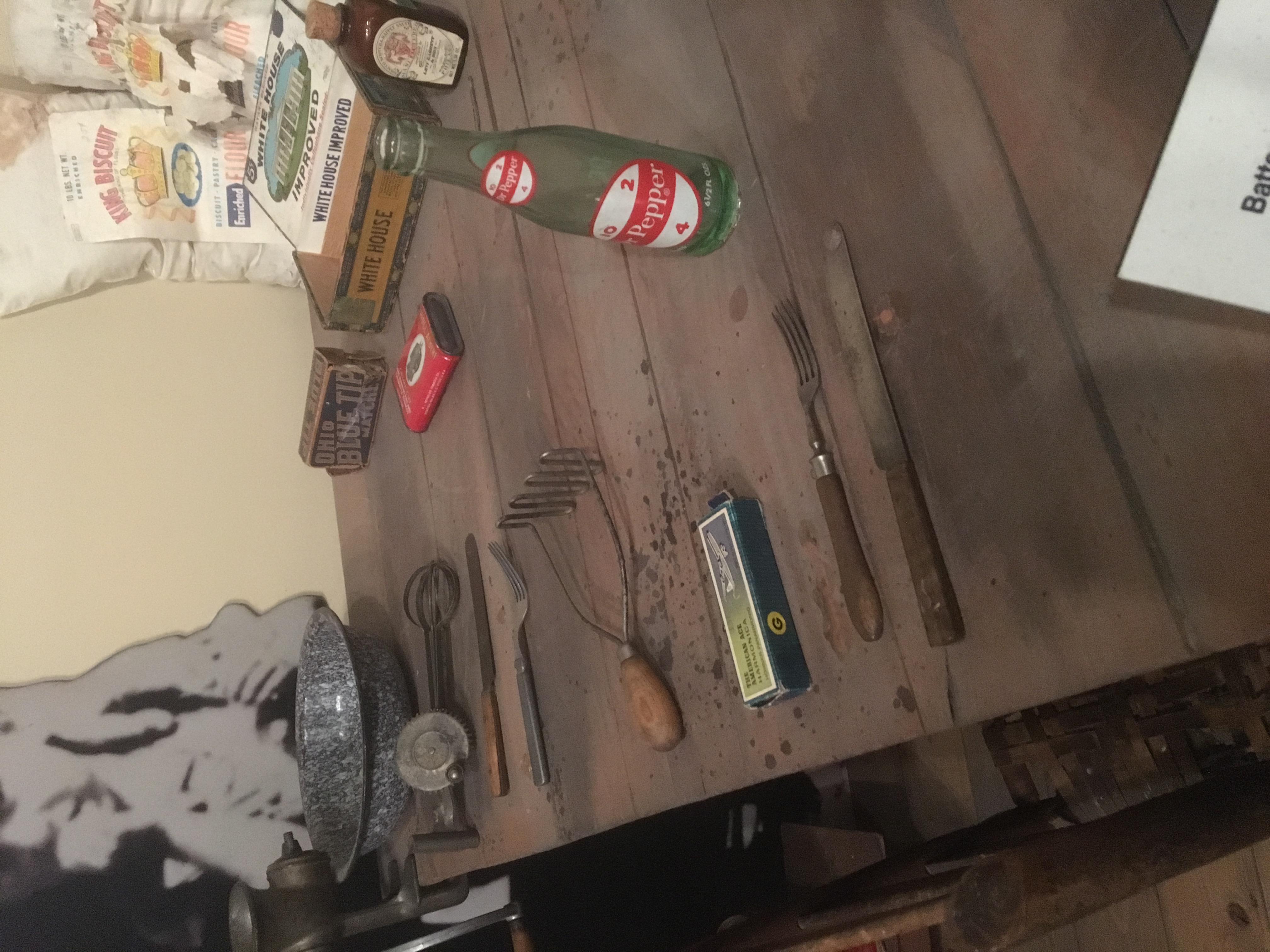 As a young wife and mother, she might have listened to music on a radio like this one which was battery powered.  The narrator on the audio guide said that his family would purchase one battery a year and as a result, he and his siblings were not allowed to touch the radio for fear of wasting the precious power source.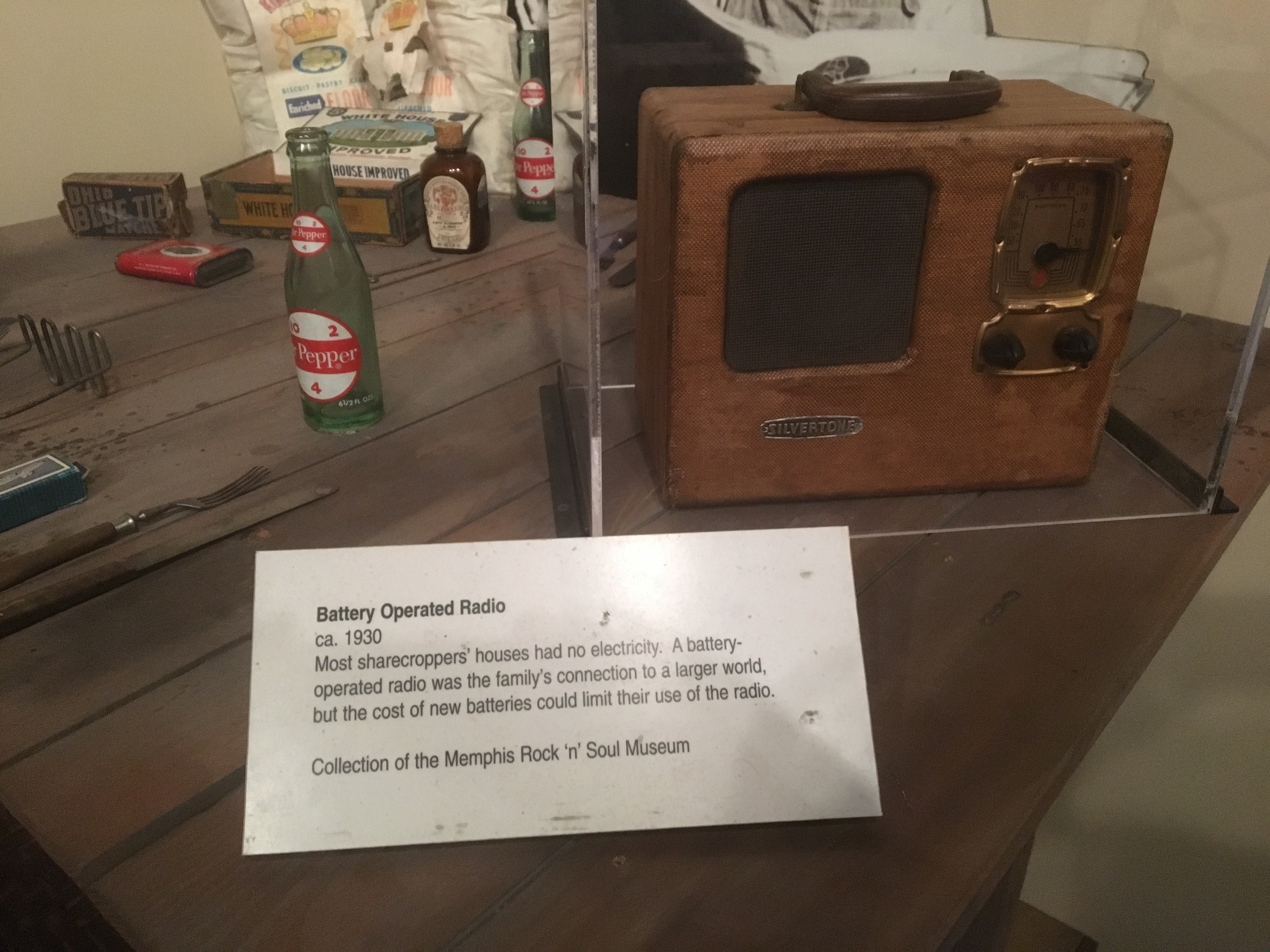 Here is an example of some of the music that could be heard on the radio when Maw was 32 years old.
There was so much to see and explore that a blog post can not even begin to touch the depth and breadth of what it was like to move from music my great grandmother would have enjoyed, all the way through to the golden age of Rock and Roll and Soul music as developed im Memphis.
I walked into the museum known virtually nothing about the recording industry of the twentieth century and no clear idea how influential the musicians of Memphis were.
Sun Records recorded Elvis, Roy Orbison, Johnny Cash and so many others.
However, it was STAX records who really set the example. Their focus was on Soul music, but in practice their impact on society was much deeper.  STAX records was entirely and completely integrated at a time in our history when Jim Crow laws were part of every day life in Memphis and when the  Plessy v.s. Ferguson based practice of "separate but equal" was in full force.
In our own time, it may seem difficult to imagine ourselves as having the ability and power to affect positive change.  However, in Memphis, right in the middle of the Jim Crow south, we see the respective roots of American heritage and culture melding together to form new musical sounds in new ways that enabled people to embrace the very things that Dr. Martin Luther King stood for.
After we left the Rock and Soul Museum we went to dinner at the Blues City Cafe.
The food was amazing, and the music was even better!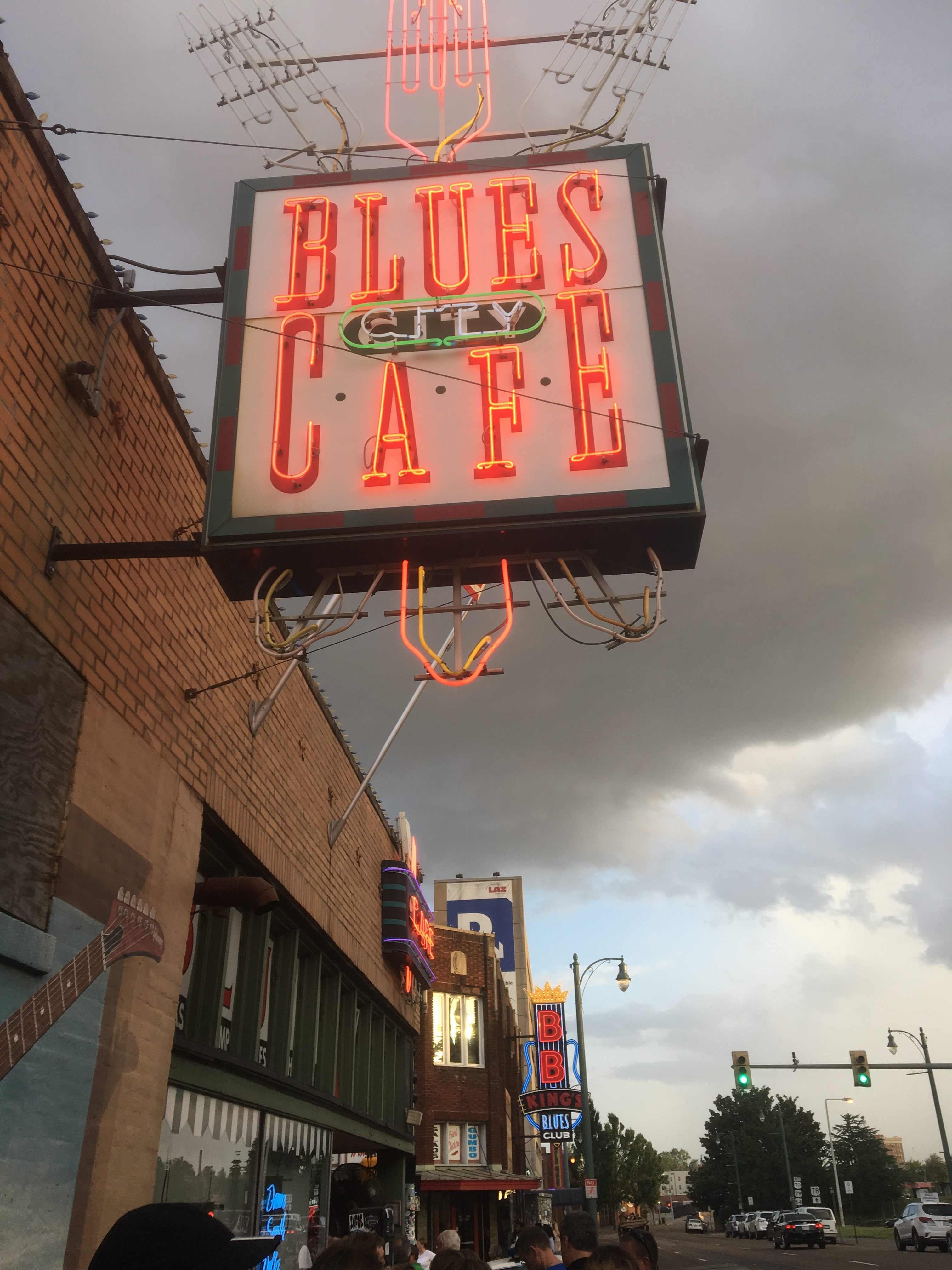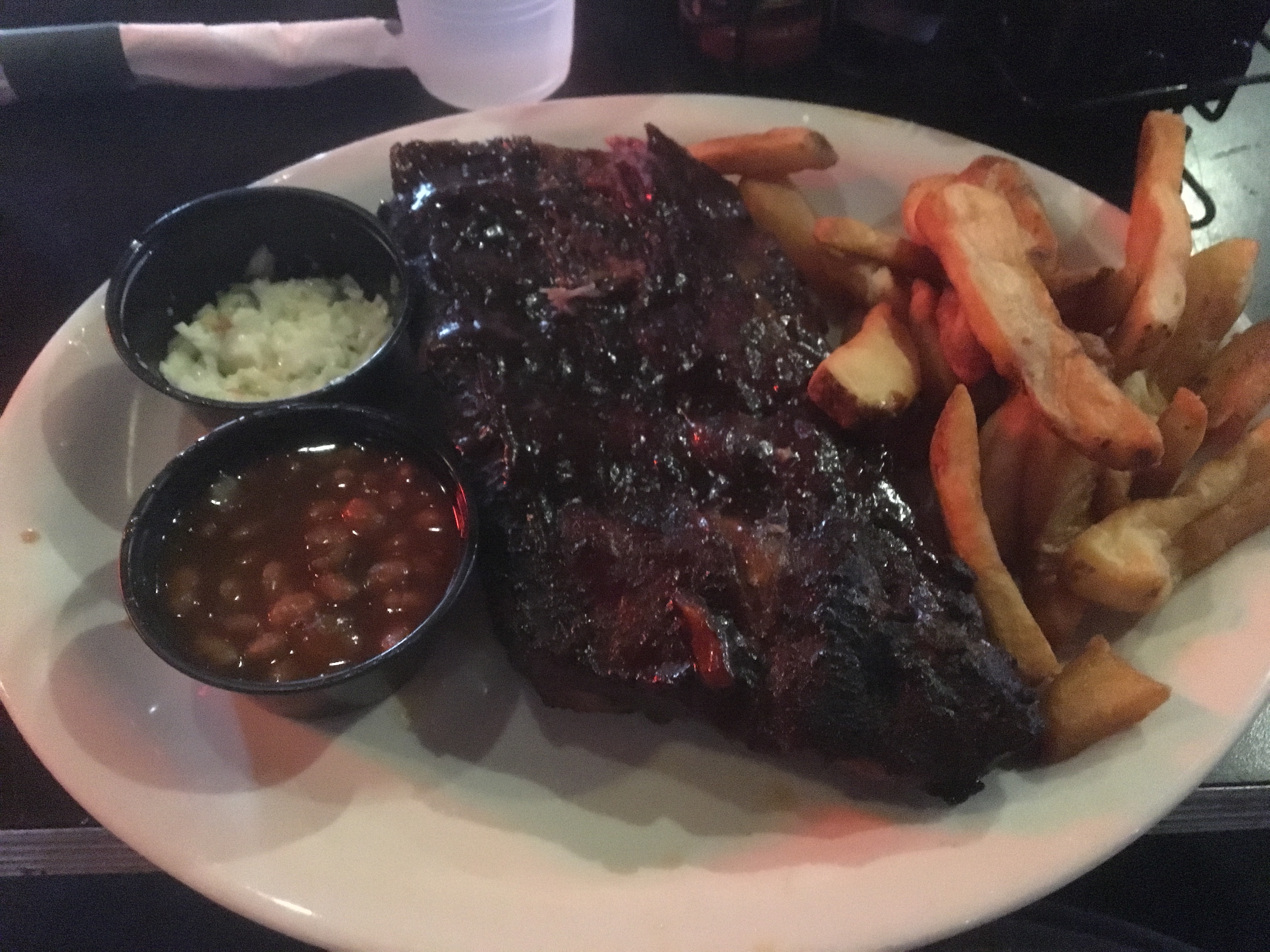 Now, just because I can't resist, I am going to add a few more videos of the pieces I enjoyed most today.
SUN RECORDS – MEMPHIS
Bluegrass version – Blue Moon of Kentucky
Rockabilly – Blue Moon of Kentucky
Blues version – That's all right
Rockabilly version – That's All Right
STAX RECORDS