I am thrilled to announce that my dad is coming home on FRIDAY!
When he gets home on Friday he will have spent 115 days in the hospital!
What an incredible, sometimes frightening and amazingly hopeful season it has been in the life of our family!
When my dad was admitted December 4  into MD Anderson,  he had no diagnosis and was fading fast.  He had been sick since the end of September with what we first thought was a viral bronchitis and what ultimately turned out to be angioplastic T-cell lymphoma.  He was so sick that he was placed on a ventilator almost immediately and before 24 hours had passed he was also on dialysis.  They ran all sorts of tests, threw every medicine at him that his body could hold in order to keep him alive long enough for a diagnosis and eventually placed a tracheotomy so that they could ease him off of the ventilator more slowly and safely.  By December 23rd he had his first day of full consciousness.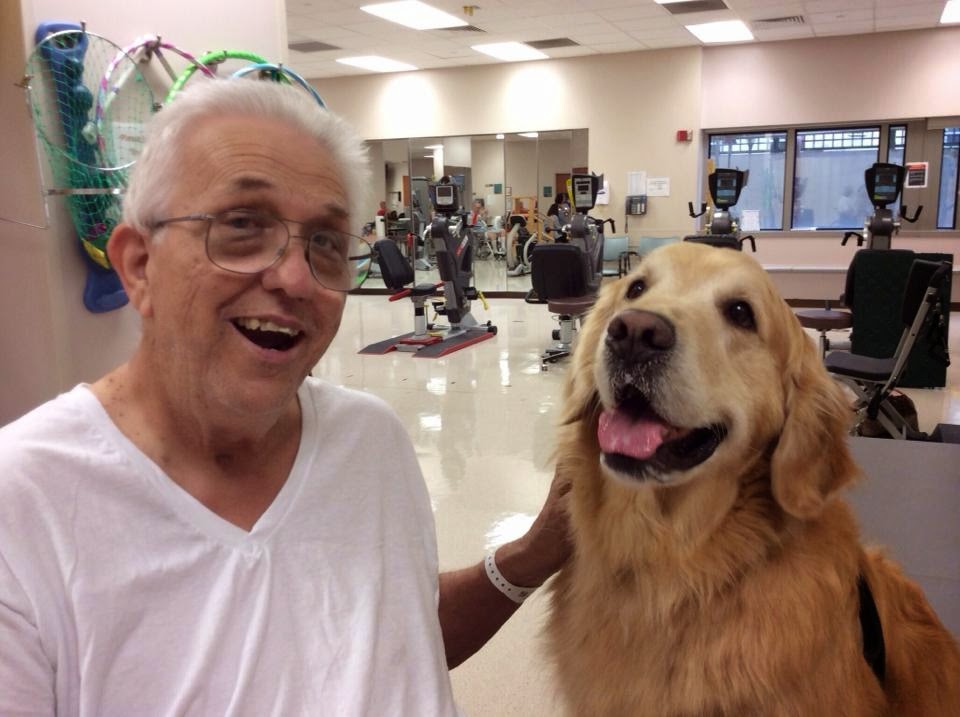 My dad at physical therapy on Saturday March 22, 2014
He continued to slowly and haltingly recover.  He was moved to a regular room just after Christmas and spent January working to get off of dialysis and eventually even had the tracheotomy removed and began to eat normal food.  Just as he was starting to walk with help, he had a major set back when he came down with a fast acting pneumonia. On February 9th he was readmitted back to the ICU where he once again had to be placed on a ventilator in order to give his body time to respond to medicine.  Things were uncertain for a VERY long time and then finally, after careful consideration and a vast improvement due to the ever faithful Sulfa drugs, he was finally taken off of the ventilator and allowed to once again begin the process of rebuilding.
By last week, he had finally gained enough weight, strength and stamina that they allowed him to begin chemo.  They started his treatment as inpatient treatment since he was so very frail.
Last week, they moved him to the rehab section of the hospital so that he could go through rehab "boot camp".  Today he practiced getting in the car and getting out of the car and on Friday, he is coming home!!!
He starts his second round of chemo next week.  It will be followed by several months of continued physical therapy so that he can once again move with strength and freedom.  While the days to come will be difficult,  we are looking forward to his continued perseverance and his complete recovery.
Now that my family is growing accustomed to the demands and rhythms of life with cancer and it's challenging treatments I feel like I am finally in a position to begin blogging again.  I've really missed it as I find it a very useful way to reflect on the day.  Also, this has been an exciting year at my new school and even in the midst of the craziness of the last few months I've had so many wonderful teaching experiences that I've got plans to share with you as time permits.
Thank you for reading my blog and thank you for praying for my sweet dad!