Today I put up my new word wall!  I was so excited to put together all of my musical vocabulary words and my musical letters.
First I put it here on my cabinets….. and then I thought….. NOPE!  That will only last 5 minutes…. my students have to walk by my cabinets to get in and out of the room and things that I put on my cabinets tend to walk off.
Then I decided to place it here and thought….. This is WAY better!….. BUT I can't see the letters!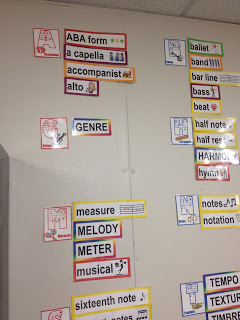 See – they blend into the wall….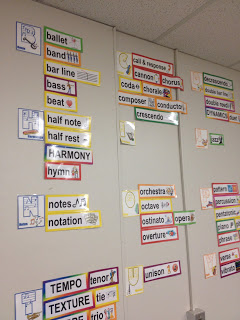 Especially the yellow letters
I'm glad that I was able to get up to school a couple days early to problem solve because this is a problem I can solve!  I redid the letters so that they will be easier to see.  I thought I'd share my "better letters" with you!