This Little Light of Mine
One of my FAVORITE empowering songs is " This Little Light of Mine"
When I use it, I always include a reading of the book entitle "This Little Light of Mine" illustrated by E.B. Lewis.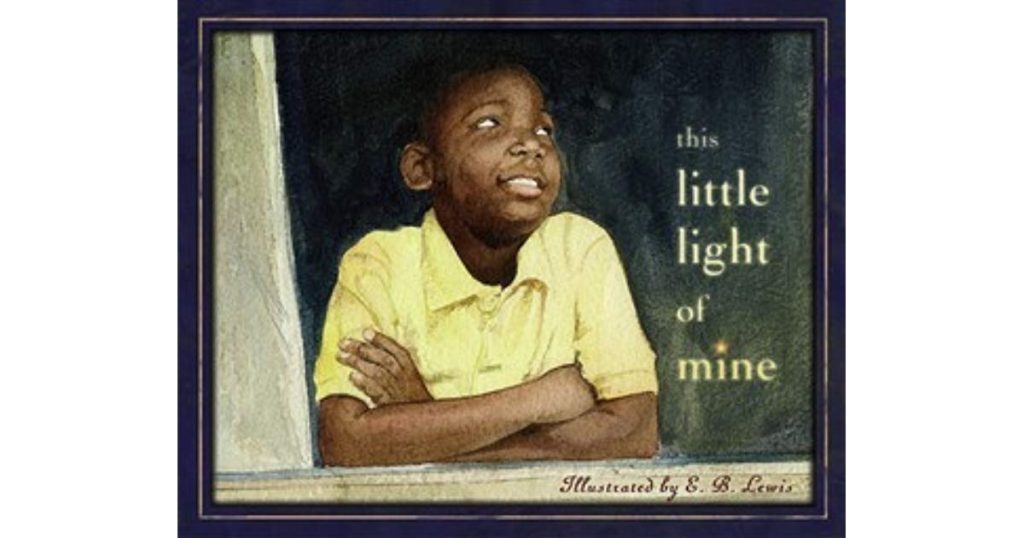 The book includes a beautifully illustrated story of a boy who does the right thing and makes a difference in the lives of others by letting his "light shine".
The song is great for studying the gospel style of singing and there are lots of truly wonderful recordings. My favorite recording of "This Little Light of Mine" can be found in both the "Share the Music" and "Spotlight on Music" series. So, if you have access to either of those, don't get rid of them, because I have not been able to locate the recording online.
Though this song certainly has spiritual roots and biblical imagery, because there is nothing overtly religious about the song, it can be enjoyed in a purely secular setting simply for the hopeful nature of its lyrics.
Essentially the message conveyed by the song is that we have a light and that our actions matter… this is a great message for children.
Given the repetitive form of the song, "This Little Light of Mine" would also be a great template students could use to create new original lyrics.
This year I am planning on using this song with my ukulele club!
Have you ever used this song in a lesson? If so, how did you use it? Leave your thoughts in the comments below!