The Road Home – Swannanoa NC – Katy TX
Swannanoa NC to Knoxville TN  –
My dear friends Paul and Mary Magyer had invited me to stay with them in Knoxville, NC on the way home.  While Swannanoa NC and Knoxville TN are less than 3 hours away from each other, like me the Magyars were traveling into Knoxville. This worked well for me as it gave me plenty of time to explore some of the areas that I had not had time to explore during my first brief pass through Asheville, NC.
In the early days of planning my trip, I had great hopes of visiting The Museum of the Cherokee Indian in Cherokee NC which is approximately an hour south of Asheville, NC.  The gift of an essentially free day meant that I had time to visit it and it was a GREAT choice.
I found the museum to be very accessible and a great introduction to the folklore and customs of the Cherokee people.  Like the National Civil Rights Museum in Memphis, the Museum of the Cherokee Indian offers visitors a chance to reflect upon the struggle, turmoil and ultimately the resilience of the Cherokee people as they faced the hardships brought about by European settlement. Of particular interest to me was the information regarding the Trail of Tears.  The entire community of Cherokee North Carolina is a testament of determination as the land which is owned by the tribe was actually bought back from the government AFTER the Trail of Tears!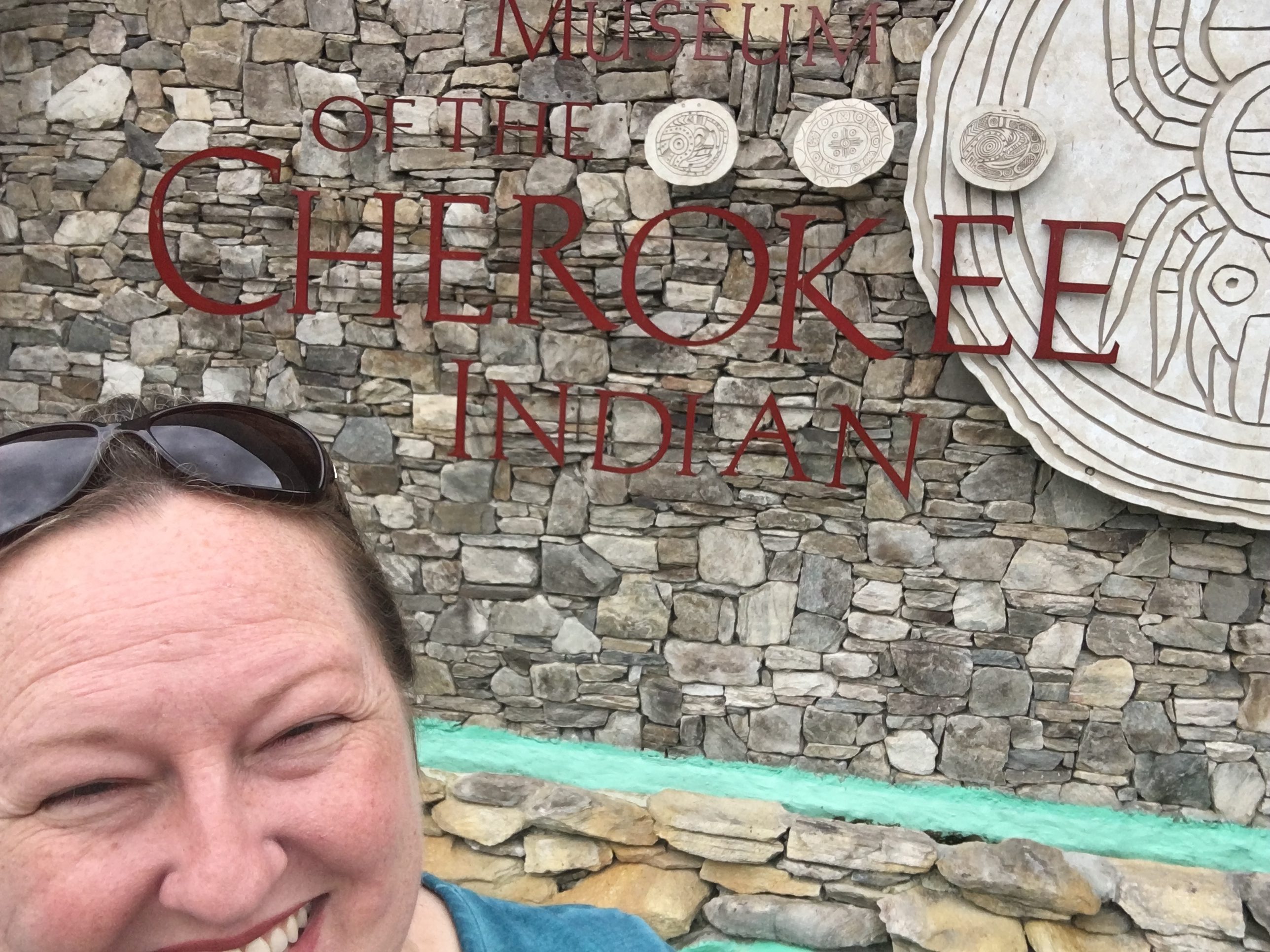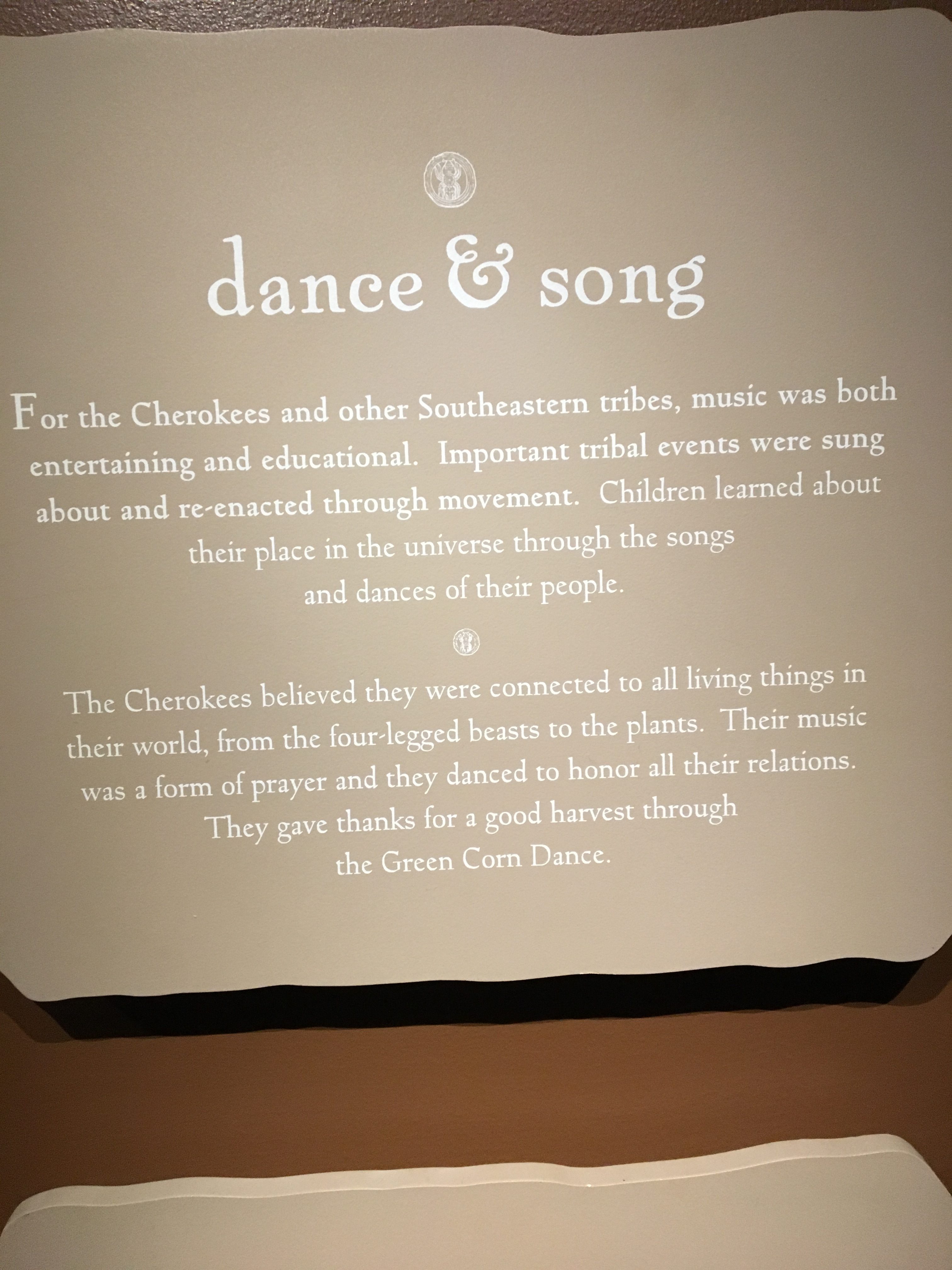 The video above is the sort of dance and song regularly demonstrated at the museum.  While I did not get to see a demonstration, what strikes me most is the similarity in singing style between what is shown in the video and the early recordings of old Appalachian ballads.  I am not sure that I would have noticed the connection had I not spent the last two weeks listening to and singing ballads. Very INTERESTING!
Upon leaving the museum, google maps indicated that the fastest way to Knoxville, would be to continue west through the Smoky Mountain National Park.  which crosses the southern section of the Blue Ridge Parkway which I explored earlier. I suspect that had the day been less foggy I could have seen vistas ever bit as beautiful as those I enjoyed along the Blue Ridge Parkway.  However, it was a very "smoky" day so the feeling of the drive was MUCH MUCH different.  The most charming thing about the drive was the way the road meandered right alongside a rock filled stream.  The portion of the stream closest to the museum was gentle, and had a little bit of a sandy beach which allowed families to enjoy the shallow water for several miles. Then when the park began the river became more wild and rugged and it was simply breathtaking.  I have pictures and a video, but as is often the case, the pictures and videos fail to do the beauty of the place justice.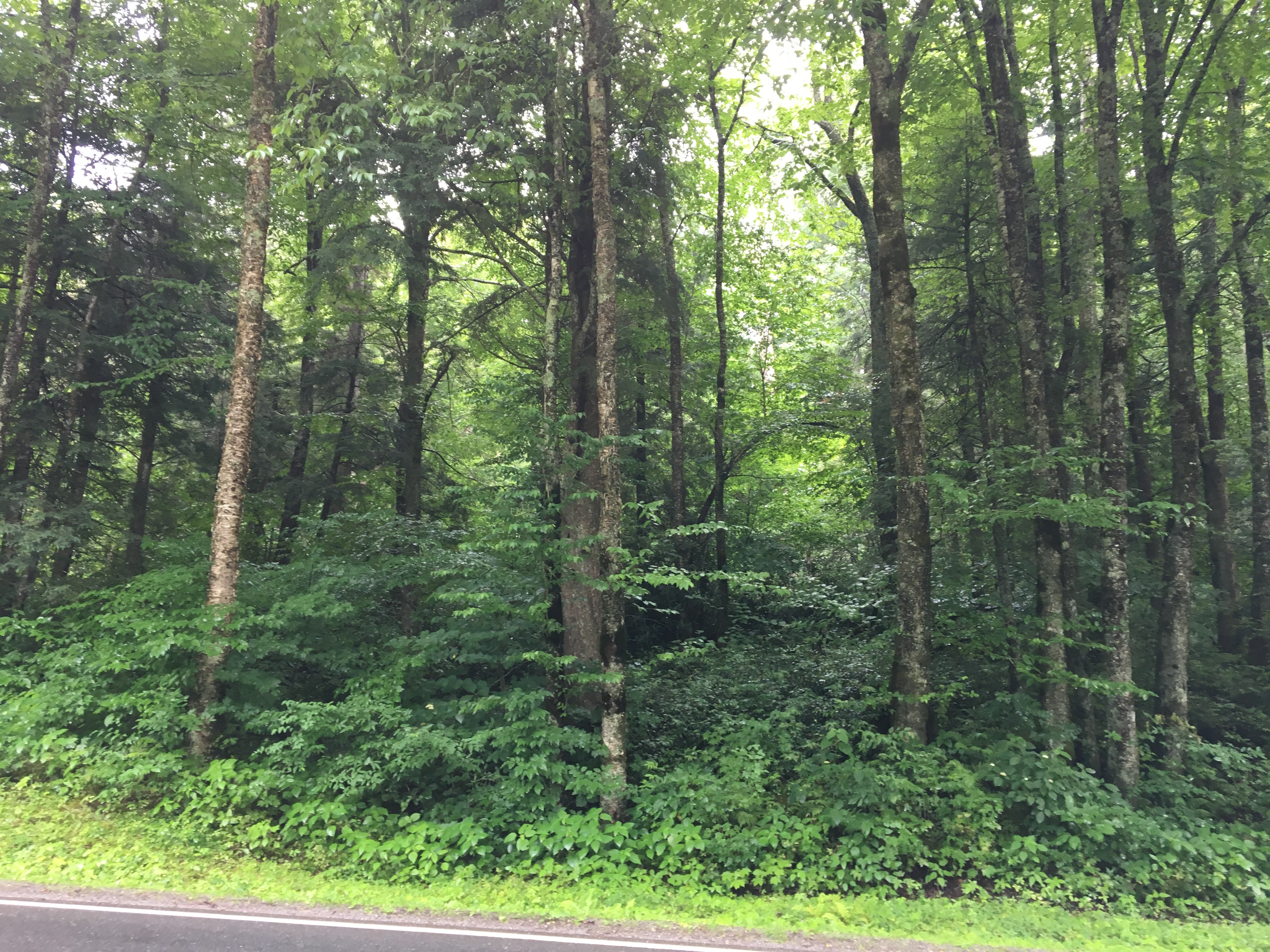 Just west of the Smoky Mountain National Park is Gatlinburg TN, which I drove through on my way to Knoxville.  Along the way I got to wave at all the signs for Dollywood.  Now I know where it is so I have to go back when I can stay.
As is often the case, the very best part of the day was time with my friends!  It was good to share the adventures of my journey with people familiar with the area and to catch up about friends from back home.  I slept VERY VERY VERY VERY well that night because I was good and tired AND because I was truly comfortable.
We got up early and headed out to First Baptist Church Bearden where Paul is the Minister of Music.  On this particular Sunday morning a group called ALATHEA served as worship leaders.  Christi Reilly and Mandee Langley sing traditional hymns, praise songs, and original songs using traditional folk instruments an American Folk style.  After church we all went to lunch and it was great to visit with fellow musicians.  They were so kind and gifted me with a copy of each of their CDS.  You should check them out!
As soon as lunch was over I headed out on the fairly long drive to Birmingham, AL.  The drive was straight forward and uneventful, BUT because I decided to stick around in Knoxville, TN it was almost dark when I found my hotel.  I had just enough time to grab a bite to eat and bring in my suitcase before crashing.
I had hoped to visit the Civil Rights Institute in Birmingham, but it is not open on Monday, so I decided to head out so that I could make good time to Monroe LA.  At a rest stop about an hour outside of Meridian MS I stopped.  While stopped, I updated my Facebook status. Immediately after posting, my longtime friend Marian Robinson, who now lives a little outside of Meridian MS invited me to lunch.  What a treat!  Marian and I had sung in choir together at Tallowood Baptist Church in Houston during the time that Paul Magyar had been the minister of music there. Both Paul and Marian moved away from Houston at about the same time.  Marian took me to the oldest restaurant in Mississippi which her family had been a part of restoring.  As we strolled through a bit of downtown near the restaurant she told me about their opera house.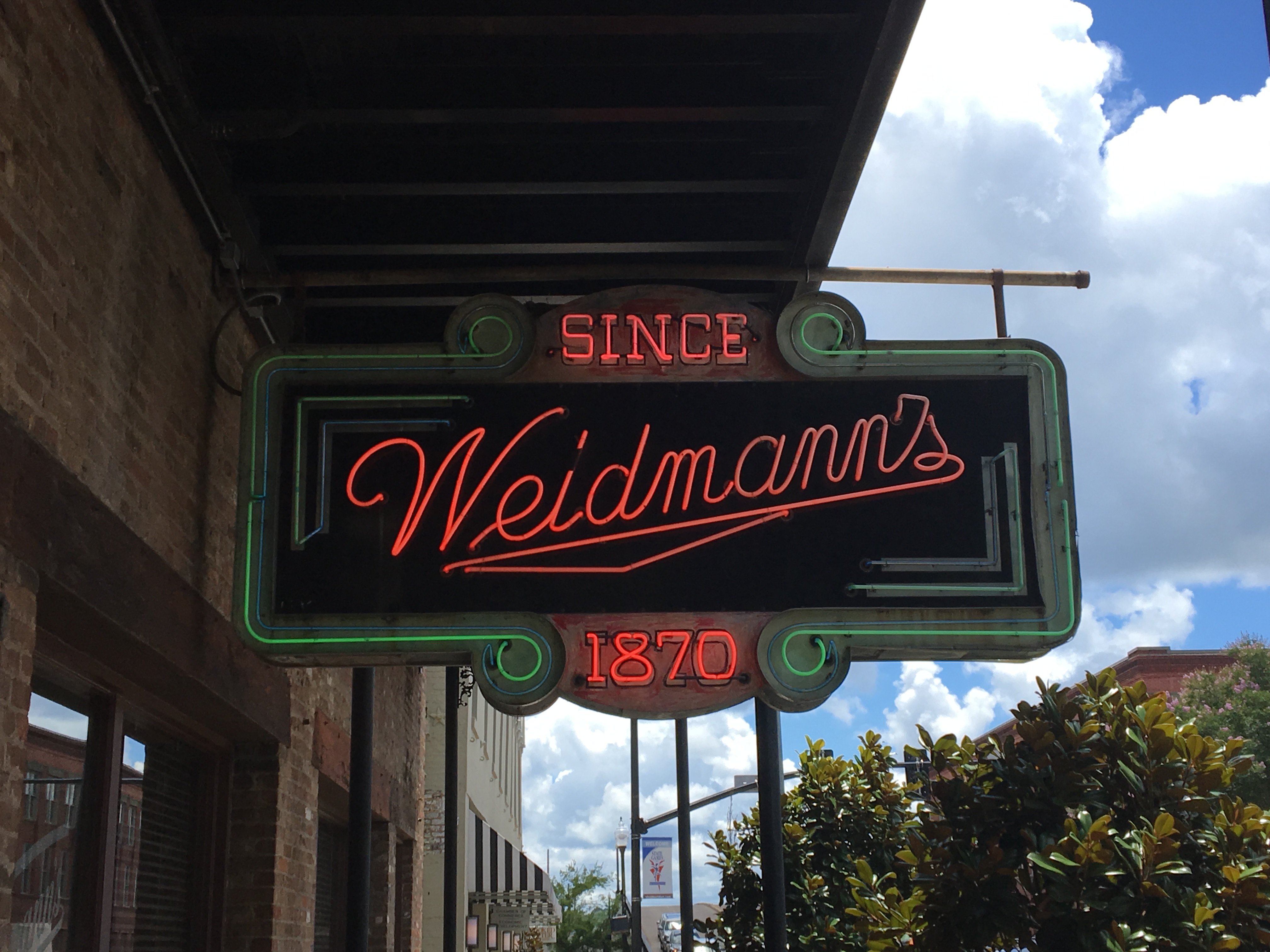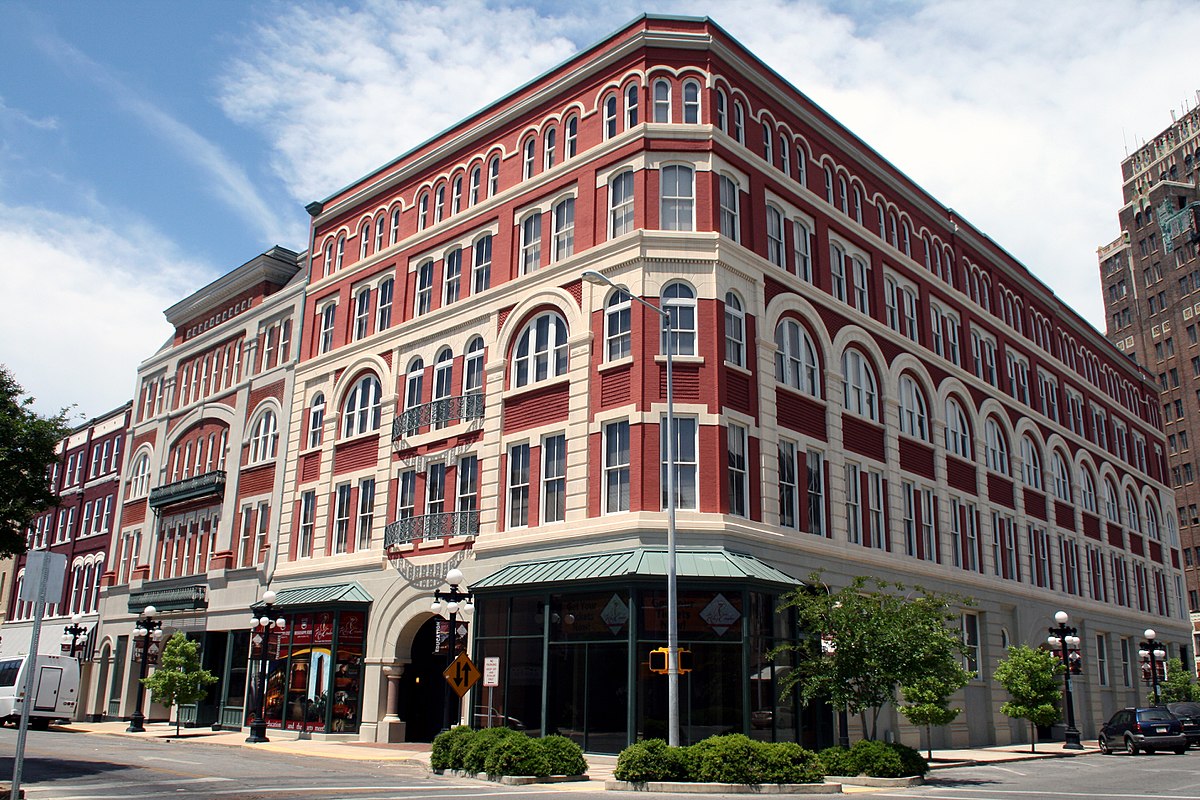 This picture of the Grand Opera House was found on Wikipedia.  To find out more about the opera house click HERE.
Once again, I was blessed by sweet friends with great company and excellent conversation, which led to me arriving at my hotel near Monroe LA, in Ruston LA a little later than I had expected, but I was still settled in before dark with plenty of time to rest before driving the last leg of my journey.  I did have a hard time relaxing on this night simply because I was READY READY READY to get home and I had figured out earlier in the day that if I REALLY wanted to I could drive the rest of the way home and still be home before midnight.  However, in order to be entirely safe, I decided to take one more day which turned out to be a great plan!
As early in my trek home as Birmingham I began seeing occasional signs for Whataburger, which SHOUTS, "You're almost home" to this Texas girl.  Finally, in Ruston, LA  I was near a Whataburger close to my hotel at dinner time.  I had to take a picture because who else would I be in line behind except an Aggie from Texas?  It made me laugh!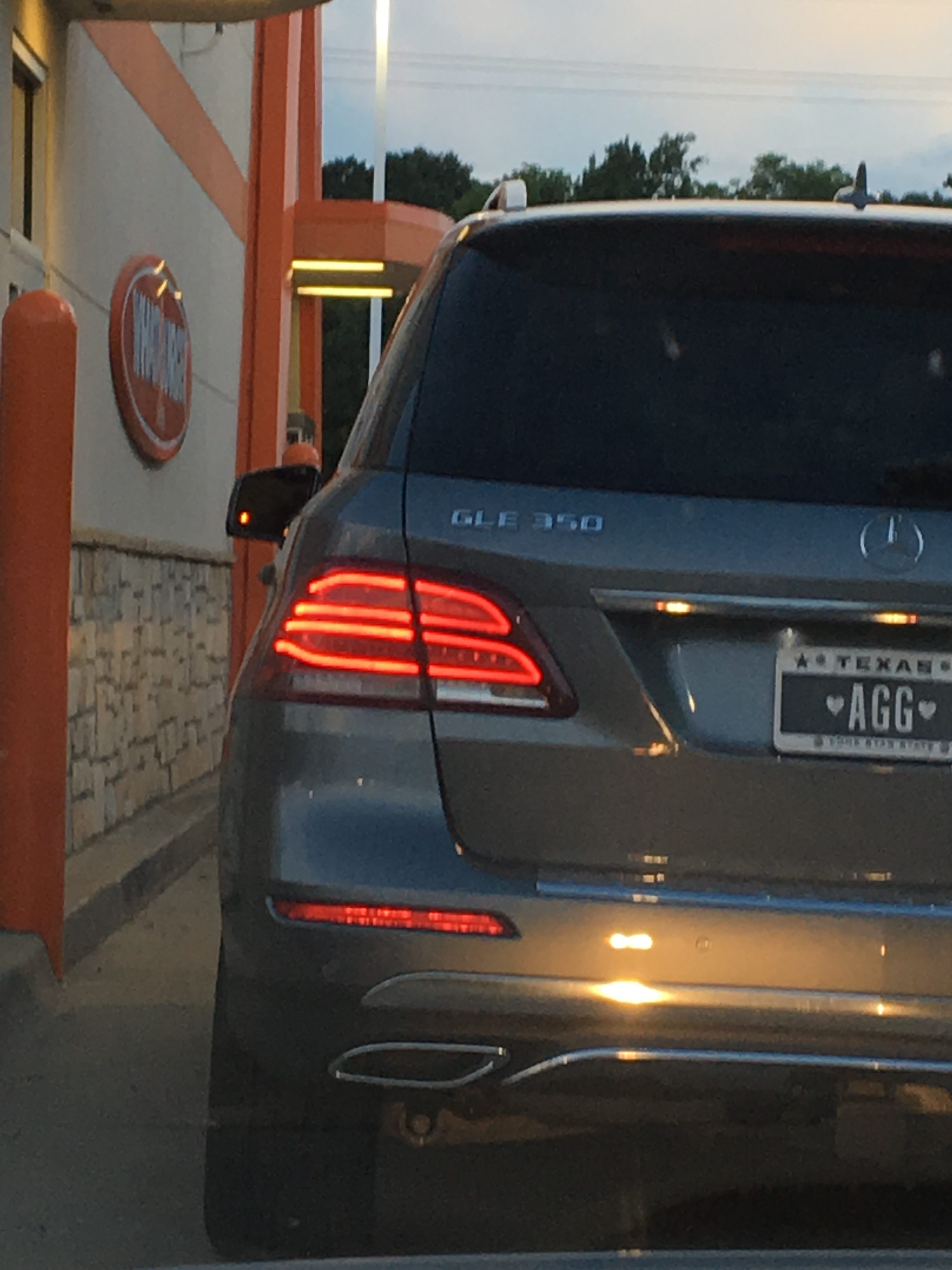 On the final day of my journey I back tracked a little bit so that I could stop by the Duck Commander store which was made famous by the reality TV Show Duck Dynasty. I stopped there it pick up a T-shirt for brother who is almost always serious, but laughs REALLY hard any time he watches Duck Dynasty.  Since I am a fan of anything that makes my brother laugh, I thought a T-shirt was just the right thing.  I was on the road again and eager to get back to Texas.
On the last day of travel I found that Interstate 20 was experiencing quite a bit of construction.  So much so that google maps took me on a scenic route through the edge of Louisiana and on into Texas. My first stop in Texas was in Carthage,Texas.  I had never been to Carthage before, but I knew I had driven past it on my way out of Texas a couple of weeks ago.  As I was stopped, I noticed a sign advertising the Texas Country Music Hall of Fame.  It was open, so I went.  It was a nice, very small museum similar in structure and intent to the Country Music Hall of Fame in Nashville.  There is a very nice performance/reception space there and lots of memorabilia to enjoy.  The most honored inductee is Tex Ritter who I featured on my first blog post in this series that you can read HERE.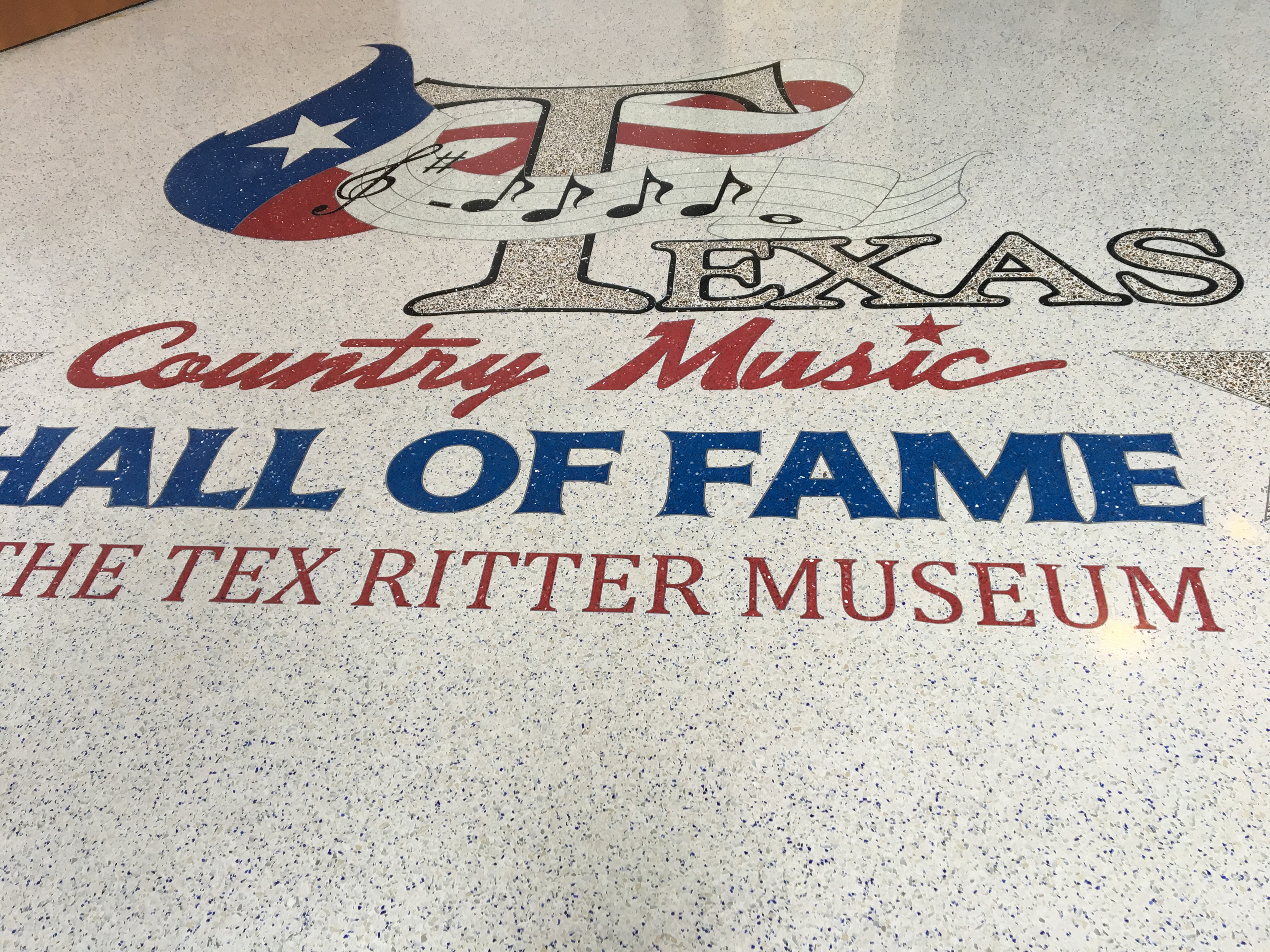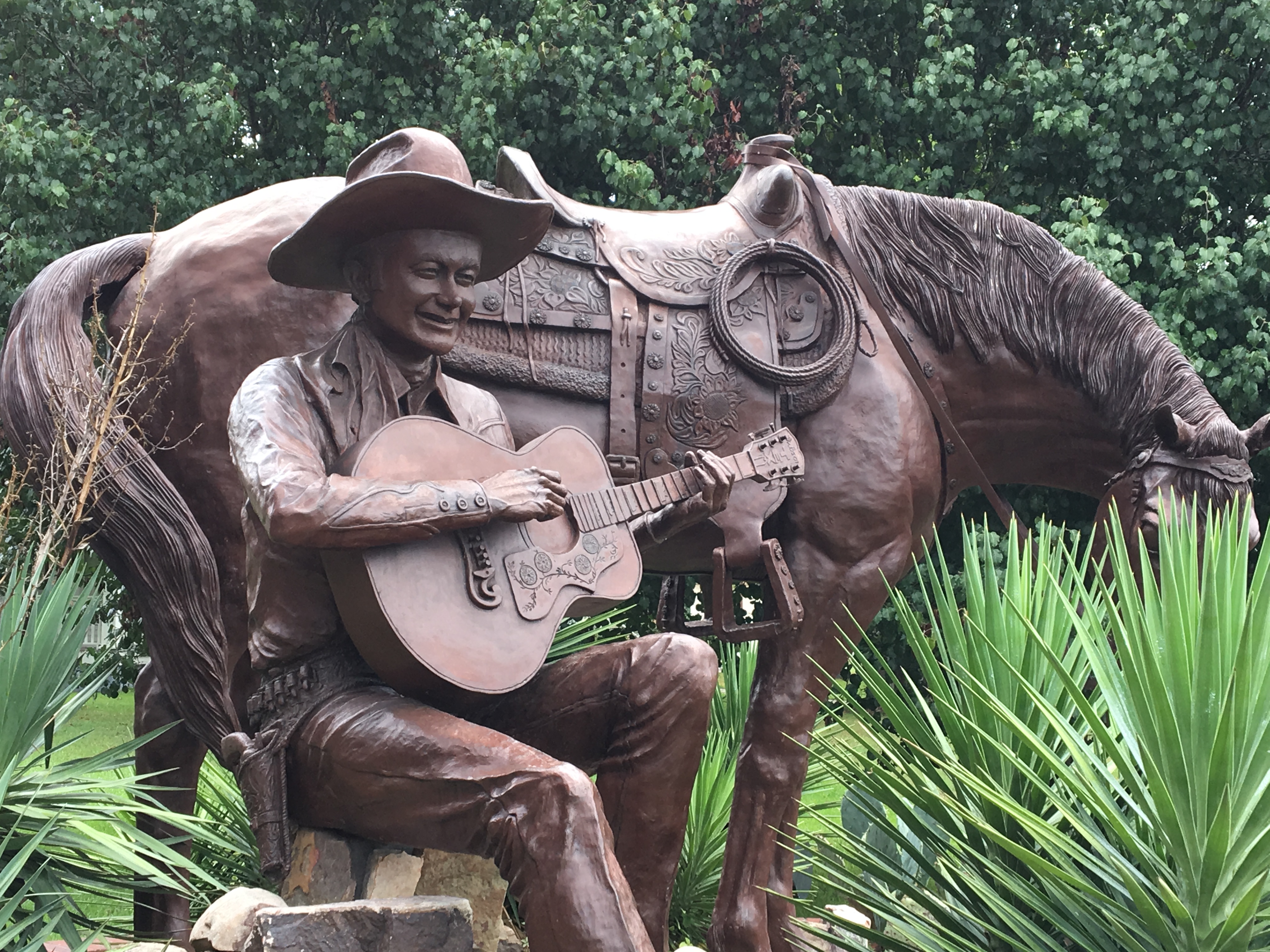 I left Carthage, and before too long I was back on the Grand Parkway which allowed me to go from the Northeast side of Houston to the far west side without ever actually entering Houston.  It was fast and sooooo good to be back on familiar roads. Finally, I arrived back home and got to share my adventures with my family.
This is the final blog in this series.  From here on out future blog posts related to this Fund for Teachers Travel Grant will be related to my thoughts about the experience, and the outcomes in my classroom.  I hope you have enjoyed this trip as much as I have!