Asheville, NC
On Saturday June 30th I woke in my dorm at Mars Hill, packed my car and headed to Asheville. I stopped for a late breakfast where me and the wait staff got in a lively and entertaining discussion about humidity.  They were certain they had never experienced such dreadful humidity.  Me, being from Houston didn't think it was humid at all and so we had a good time comparing humidity stories.  They didn't believe me when I told them that in Houston if you walk outside in the summer your glasses fog up.  🙂
When I checked into the hotel, I realized that I was too tired to enjoy major site seeing, so instead, I took a long nap, grabbed a quick dinner and did some laundry.  Overall the day was restful and uneventful.
On Sunday I woke up early so that I could get in a full day of site seeing before heading to Warren Wilson College. Upon the advice of a friend I attended church at First Baptist Church Asheville.  The church was built by architect Douglas Ellington and was listed on the National Registry of Historic Places in 1976.  It is a beautiful place, but more than the beauty of the structure itself, the people there are warm, friendly and welcoming to visitors.  The service was lovely and in the bulletin I noticed that one of the folks teaching at the conference I will begin today will be singing at FBC Asheville next Sunday.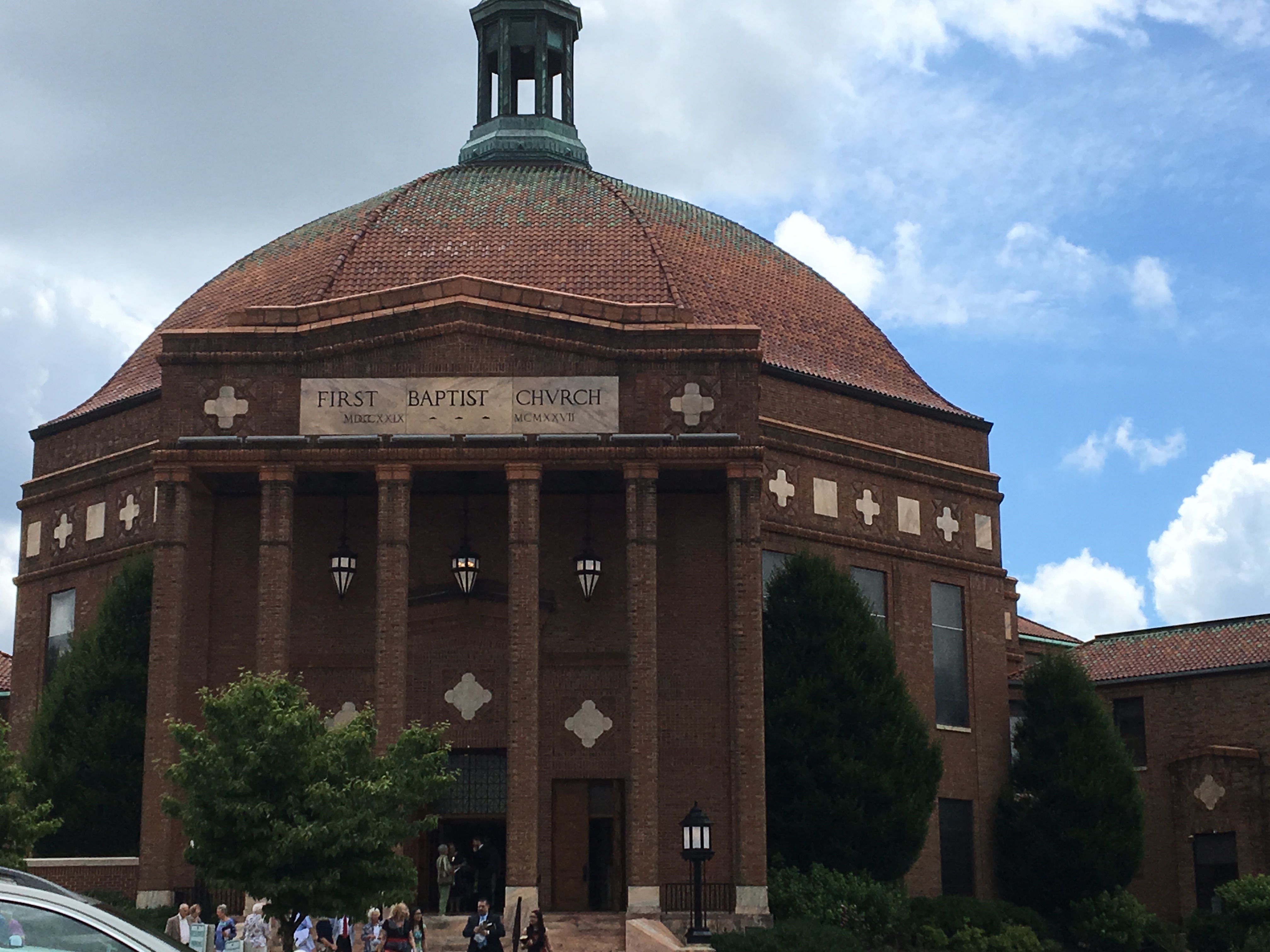 Because my time was very limited I decided to take a Gray Line Tour.  I LOVE doing a Gray Line Tour when I go to a new city.  In fact my advice to anyone who is traveling to a new city, especially alone is to take a Gray Line Tour as soon as you arrive so that you can get the lay of the land and prioritize what you want to do.  Certainly, I like to go off the beaten path, but I always feel more confident in doing so when I have had a tour to get myself truly oriented within the city.  I think it is actually a more important step when you fly since you REALLY might not have a sense where you are in relationship to everything else.
The Gray Line Tour revealed Asheville as a city that I will have to spend time in just for it's own sake.    Our tour guide had a lot of interesting information.  She spoke extensively about the French Broad River which according to multiple sources is the 3rd oldest river in the world, older than the Appalachian mountains that surround it.   I also learned that the word Swannanoa is a Cherokee word that means "beautiful river".
As part of the tour we got to see all of the really old, marvelous houses that make Asheville such an interesting place and we got to see all of the cool places to shop and eat and all of the interesting architecture. We passed by the entrance to the Biltmore Estate which i hope to squeeze in sometime this week.  Since I was running low on time I decided to stop at the fancy McDonalds immediately across from the entrance to the Biltmore Estate.  I found that McDonalds is just McDonalds and that's ok, but I was very amused by the creepy player piano in the corner.
This was the  very sad player piano in the corner.
The quick 10 minute drive to Warren Wilson College was super easy, but getting situated into my dorm was a little bit of a trick.  Check in was set to be in the gym.  The gym looks like a house, not a gym and most of the signs at Warren Wilson are beautifully nestled in an amongst native mountain flora, so finding where I was supposed to check in took a while even with a map.  Everyone at registration was super friendly!  Everyone was helpful as there is a little trick to locating my dorm. In order to get my car close enough to unload I had to drive down a gravel path!
I had quite a lot to unload, in almost 90 degree heat with high humidity.  I had to haul my stuff up two flights of stairs.  It took about eight trips, and on the way down I helped a new friend haul her stuff back down.  She decided to move because the rooms were sooooooooo hot and this dorm is entirely un air conditioned.  I brought a small fan, but it was quickly apparent that my little fan was no match for the heat expected this week.  Once I got everything up to my room, I began to be concerned that I was at risk of developing heat stroke.  Since I don't want to end up at the ER, I took to the task of cooling off without delay.  As it turns out, lots of water and car air conditioners are fantastic when you are overheated.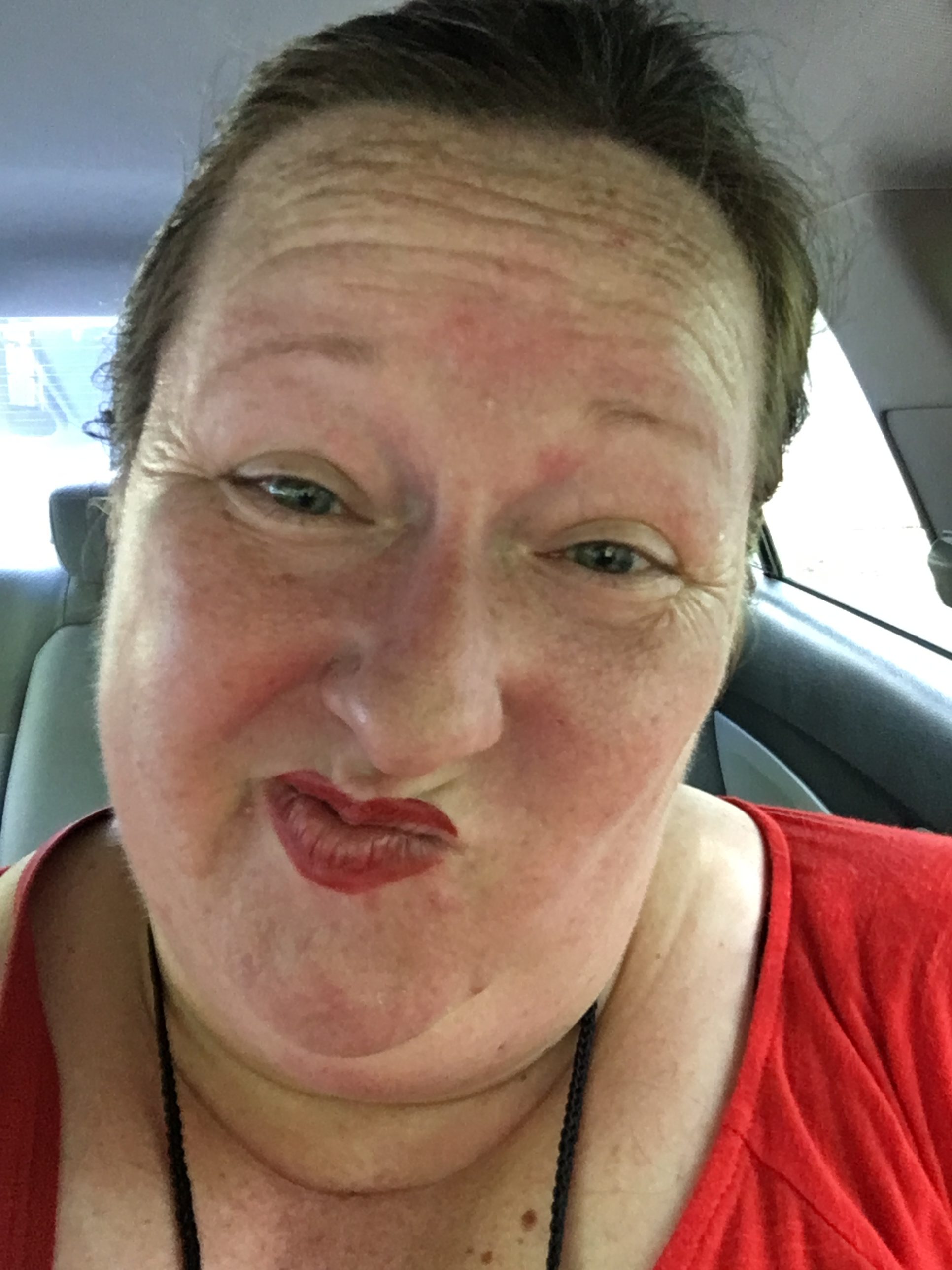 By the time I took this picture I had cooled down quite a bit and was no longer the color of my shirt.
I got cool enough to head to dinner, made some new friends and then headed out for a tour of the campus.  I probably could have done without the tour being as hot as I was, but taking part in the tour allowed me to hear some about this fascinating school and its history.
After the tour, it was time for orientation, but not before I got a BOX FAN!  Hurray for BOX FANS!  I think I'll be ok!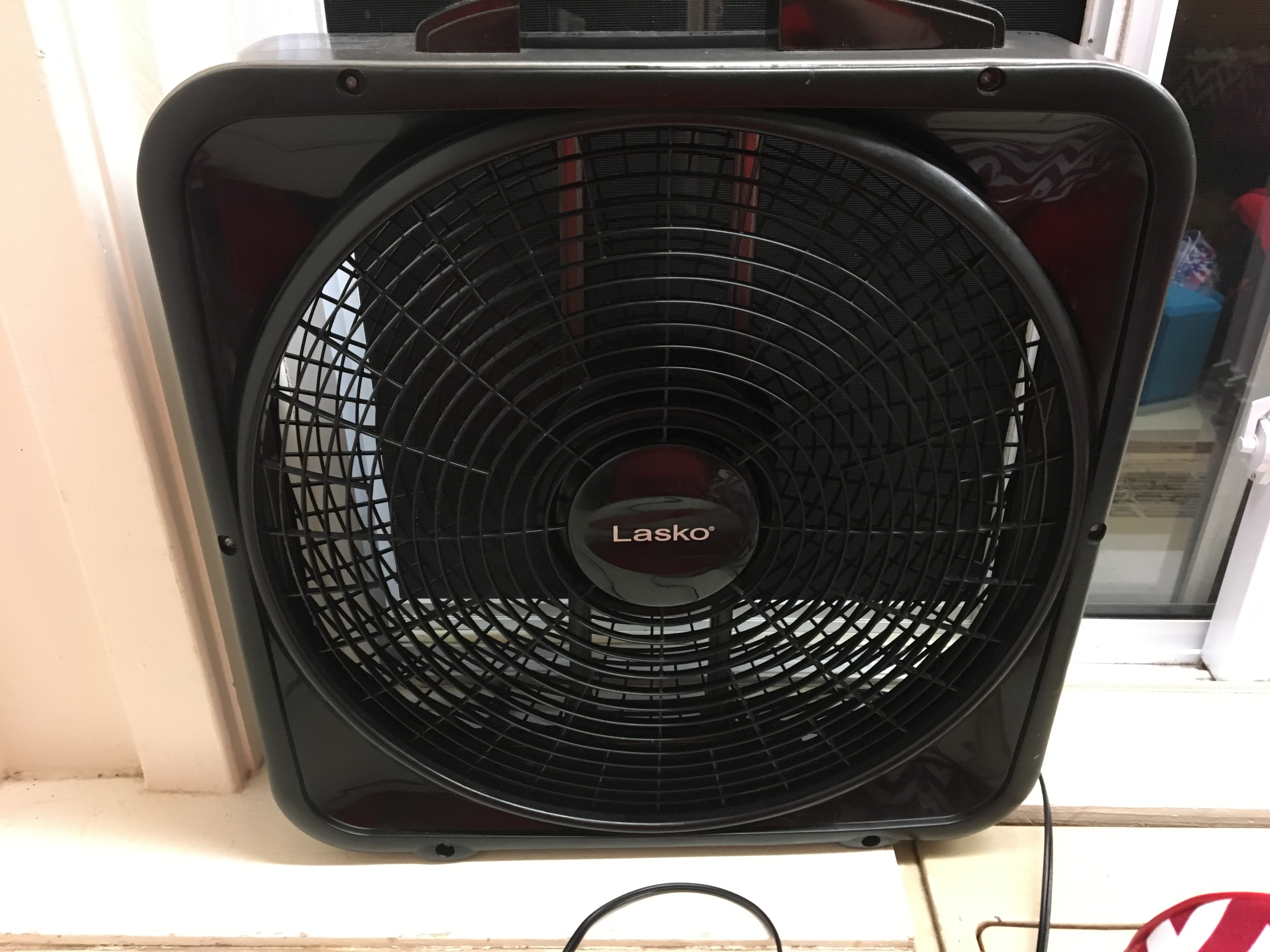 Orientation was set in a large outdoor pavilion.  As orientation began and as each staff member and teacher was introduced, it started to rain.  Sitting in an outdoor pavillion surrounded by sloping green lawns nestled in a thick forest is just about one of the coolest things I've ever done.  As the meeting commenced, the children who participate in the children's program were rolling down the hill next to the pavillion.  Suddenly, the sound of rain could be heard moving in, getting closer and closer until it was surrounding us.  Just about that time, I saw my first firefly of the week and I was suddenly super happy to be here.
After having met the teachers, I am going to try to make a few minor adjustments to my schedule, but even if I am unsuccessful, I know I will have a great time this week.
Oh, and the biggest blessing about my dorm is that while there is no air conditioning, there is also no hot water, so I think it's gonna be a great week!