Time is PRECIOUS!
When you are a music teacher, EVERY minute counts, both those that you spend with your students AND those that you spend preparing to teach your students.  While I hope you will find yourself in a situation where you have ALL the resources you need right at your fingertips, just having stuff doesn't necessarily mean that you've had the time to look at it all… AND MOST things need at least a little bit of customization to fit your needs.
The tools in this blog post are the things I use ALL the TIME to create "stuff" I need to teach my students.  Presentations, accompaniments, practice tracks, graphics, manipulatives, listening maps, musical notation.  SOMETIMES you just have to buckle down and MAKE STUFF.  Knowing where to go and which tools to use helps SOOOO MUCH!
Today in preparation for my first week of teaching I have used the following tools.
Recorder Plus Pro
I use this app constantly!  I like it because you do can do some basic editing within the app and it is easy to change the formats for sharing and further editing.  Before recording students, check their privacy code.  However, recording students is a GREAT way to assess their progress. While I do have a significant number of students whose work (including recordings can not be posted online) only 1 or 2 in a grade level (if that) are not allowed to be recorded at all.  While accommodating for privacy preferences,  I really like record auditions.  That way if there is any question I have a record that can be reviewed.  I also use this app to record speaking parts that can be played over the sound system without the student having to go to the stage…  We recorded the narration and then I used Audacity to string the speaking parts together with some background music.  It was SUPER easy!  I also like to use this app to record when the class is doing well.  LOTS of times, students in a class doing well will want to play or sing for their teacher, but their teacher has been delayed in a meeting and REALLY doesn't have time.. So, I can send their teacher the recording and they LOVE it!
Audacity is a FREE shareware program developed as an audio editor.  I use all the time, MOSTLY to cleanup and complete whatever editing I've started in Recorder Plus Pro.  Here at the beginning of the school year I use it to record some of the folk songs that I DON'T have a CD for and that I would not want an accompaniment for because the song needs to be sung acapella.  I record myself singing the song and THEN if my voice goes out… which after 19 years of teaching, it does, I've got a descent fall back.  Plus, I can put the file on a CD for a sub plan with instructions for the game that we play.  That way, even if I don't have a musical sub and it's too early in the year for the students to know the song super well, then they can still play and sing. Currently I have,
CANVA
My FAVORITE way to use CANVA for my classroom is to create a listening map.  There are pieces that you might find along the way that
Here is a listening map that I made.  I didn't have to pay ANYTHING for this.  You can download it HERE!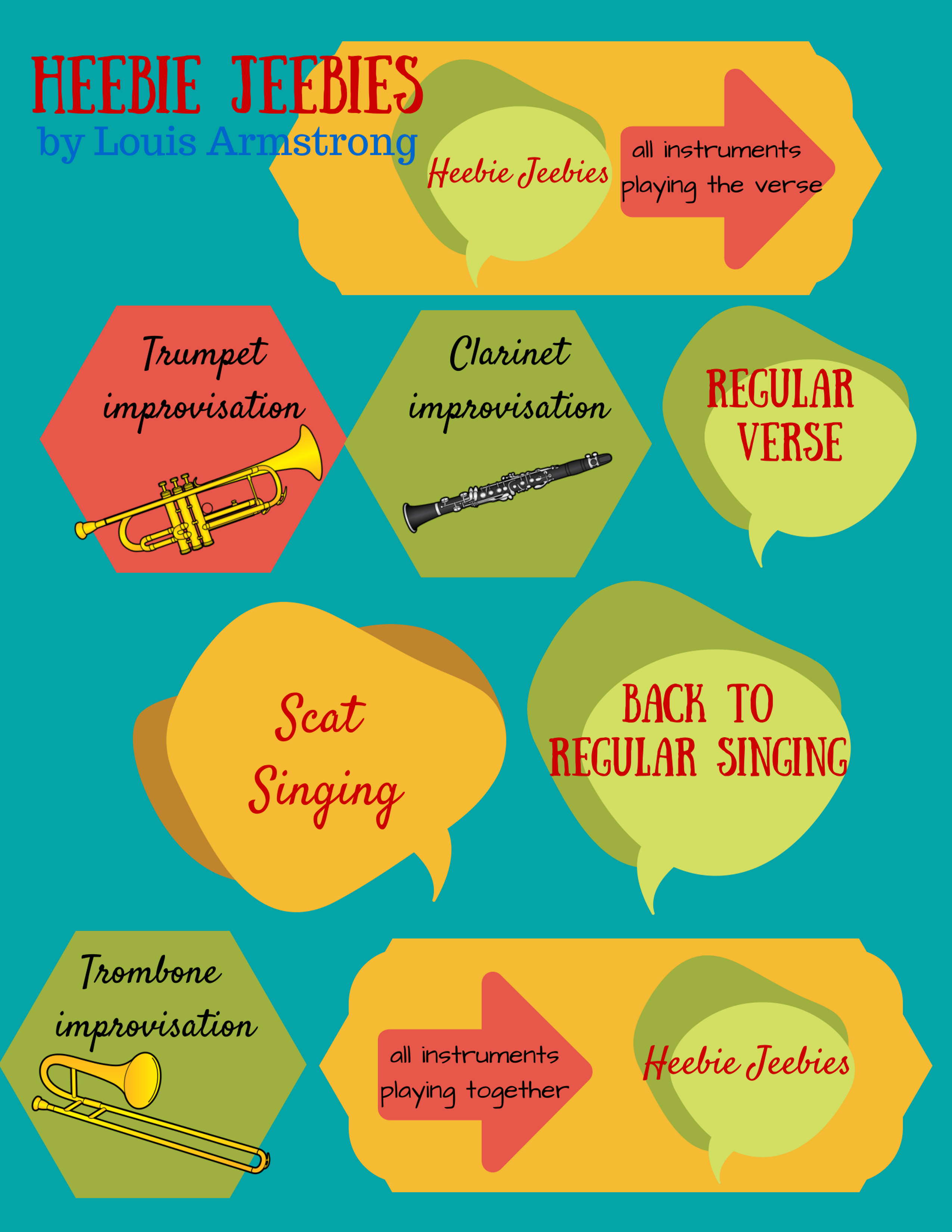 SoundTrap (online DAW)
I have created a music room rules chant that I want my students to learn for the first week of school.  But I want them to LOVE it!  and it's RULES, so they probably won't LOVE it!….. SOOOO I am going to add a loops track to help us put our in class performance all together.  I use the free version and since I have already set up my account, the creation of my new accompaniment track for my little chant took me less than 5 minutes.  I like Garage Band too, but if Garage Band is not an option for you, check out SoundTrap!  Plus, being web based, you could do what I did today from any computer.  I know my students would love to get their hands on this resource, but today I'm just sharing the things that I use to make "stuff".
Here is the track that I smooshed together. You can download it HERE!
Noteflight
I am a huge FINALE fan and use it regularly, but MOST of the notation that I need or create for my students doesn't need something that powerful.  Noteflight is FANTASTIC. The FREE version is really good, but if you purchase Music Express Magazine, you get a more heavy duty version as part of your subscription. I use this ALL time… Most recently to notate the music rhythm rules that I wrote. for the first week of school.  My favorite part of Noteflight is that everything is easily shareable
To download the chant click HERE! 
Dancing Crayon Designs 
This is a GREAT designer of clip art on Teacher Pay Teacher.  I used their notation to  create a powerpoint and manipulatives and classroom decorations for the rules that I wrote. Because I had good tools, it did not take too long at all. They have ALL sorts of musical clip art including music notation, curwen hand signs, classroom instruments, folk instruments, orchestra instruments, children singing games, body percussion, recorders, ukuleles…. they have LOTS.  I'm sure your funds are limited, but having legal permission to use quality clip art can free you up to be creative.  Their design bundles are reasonably priced and of great quality.  This is simply a GREAT product! Find out more HERE!
I hope that you find these resources useful!