Mars Hill University
Roots of American Music Conference – Day 1
WOW! What a day it has been!
I am focusing my study this week on singing classes including Ballad Singing, Blues Singing and Country Duet Singing.
Ballad Singing
Here is a quick video about ballads in general.
Here is a clip of my teacher Alice Gerrard singing a ballad. She is amazing!
We jumped right in with a TERRIBLE song that retells a story from switzerland where a child was snatched away by a vulture!  Even crazier than the story is the way in which the ballad came to be. Whether the tale is true or not is unknown, but in the 19th century, the story was told in poem form in the United States.  In fact, the poem was used as text in a FIRST GRADE READER which was used all over.  Dee Hicks, who sang it for Alice Gerrard learned the song from his father.  The son never went to school and was illiterate, but the father did go to grade school and it is likely that he learned the poem at school. The original printed version of the text can be found at Duke University.  The "Hutchinson Family Singers" were a group who sang and published a different melody using the same text in the 1840s.  The family sang mostly political pieces and were strongly abolitionist.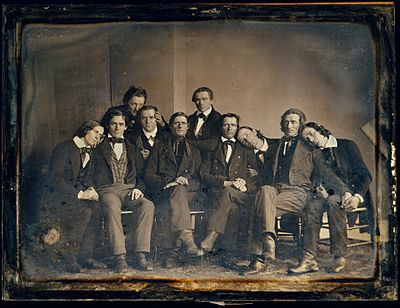 Because the ballads are passed from person to person in an aural tradition, that is how we learned our ballad today.  Alice was nice and gave us a printed copy of the lyrics, but all of the melody and stylistic choices were taught by rote. In an effort to remember what I learned, I made a recording of myself singing the first verse. If you listen, you will be able to tell that while it's nice, stylistically speaking, I have some learning to do…. which is precisely why I am here. Being able to "code switch" as a musician is something that we aren't often given the opportunity to do. Setting aside my training while NOT setting aside my training is my goal.
"I've been among those mighty Alps, I've wandered through their vales, I've heard the oldest mountaineers related their dismal tales. Whispering around the fire in their cottage homes, When their daily work was o'er, they would talk of those who had disappeared and ne'er returned no more.
It's really grim from there….so that is as far as I went.
Next we learned another if not bizarre, then certainly equally as tragic "Leona" as sung by Stonewall Jackson.
I can almost play this one while I sing it, but no body needs to hear that yet. 🙂
Blues Singing
As it turns out I really have to dig deep, and by deep I mean REALLY deep to sing the blues, but it's REALLY fun!
My teacher is Suzy Thompson.  Here is a video of her and her husband performing.
Who wouldn't want to be in a class where they could learn how to sing like that?
We learned a song today called Aunt Caroline Dyer Blues.  Caroline Dyer is a real person, but she did not live in New Port News.  The song was first recorded by the Memphis Jug Band.  Before today I didn't know there was such a thing as a jug band.  Now I know.  If you listen to the recording you can even hear the kazoo.
Country Duets
For my 3rd class of the day, Alice Gerrard and Chris Brashear teamed up.  Here is a recording of Chris Brashear performing.  Chris is the one on the left.
We started class learning a "Somewhere Between Your Heart and Mine" by Merle Haggard.
I'm ashamed to say that even though my mamma raised me to be country when country wasn't cool, I don't recall ever hearing this song before.  BUT, being a truly country song, I feel like I was able to match the style a little better than in the other genres at least for the first round.
I got to sing the harmony part with Chris singing lead.  I'm sharing a recording that shows 3 takes. It's a little daunting to be asked to sing something after hearing it once (ever) with nothing but lyrics. This song IS fairly predictable, BUT it was a stretch.   I'm pleased to say that I have kind teachers.
The last song we sang in duets class is a version of one of the "Child" ballads called Queen Jane. It is a hard and perhaps I'll be ready to post something later as I'm hoping we will get more than one day to work on it.
After dinner I took the time to work on blogs but then after the evening open mic at the corner dive everyone came back to the dorm and I got to play along with a late night jam session… The jam is still going strong, BUT my fingers are weak AND I don't yet know any of the songs.  At this point my playing consists of watching other guitar players across the circle and catching chords when they aren't showing off with all the cool stuff. Even for a beginner like me a jam session is SOOOO fun!  I played for an hour and didn't even notice!
Now I'm so sleepy I can't keep my eyes open.
Day 2 is going to get here bright and early!