Blue Ridge Parkway
On Sunday morning I got up extra early, packed up my car and headed out toward the Blue Ridge Parkway. My goal was to use the Blue Ridge Parkway as a route to drive from Galax VA, south to Asheville NC.  My destination (Mars Hill NC) is a short 20 minutes on interstate from Asheville NC, so in my mind, once I got to Asheville, I was there.  I had to reach Mars Hill by 4:00 p.m. so that I didn't miss registration.
After driving to Galax, NC in the rain from Knoxville I knew that rain would be a deal breaker for me on a road as scenic as the Blue Ridge Parkway.  I did not want to deal with steep inclines, narrow, single lanes, big red deer and suddenly appearing cliffs, bikers and cyclists in the rain.  The Lord took care of me and despite the forecast, the entire drive from Galax VA to Asheville was only ever partially cloudy with LOTS of sunshine.  I spent the whole day driving and pulling off the road at every look out.  I tried my best to capture some of the beauty, but even though a picture is worth a thousand words, my ability to capture the wonder of God's creation on my little cell phone was woefully inadequate.  Nevertheless, I will include a FEW of my favorite pictures.
I generally listen to audio books when I drive, but for MOST of this trip I had my windows rolled down.  I was AMAZED that when you drive in a low traffic area at only 35-45 MPH, you can hear the wind (not car wind) AND you can hear the birds!  Hundreds of birds singing with all of their hearts!  I saw lots of big red deer and constantly had an eye out for black bear as each rest stop had post cards with black bear. I didn't spot any, but if you go, you might.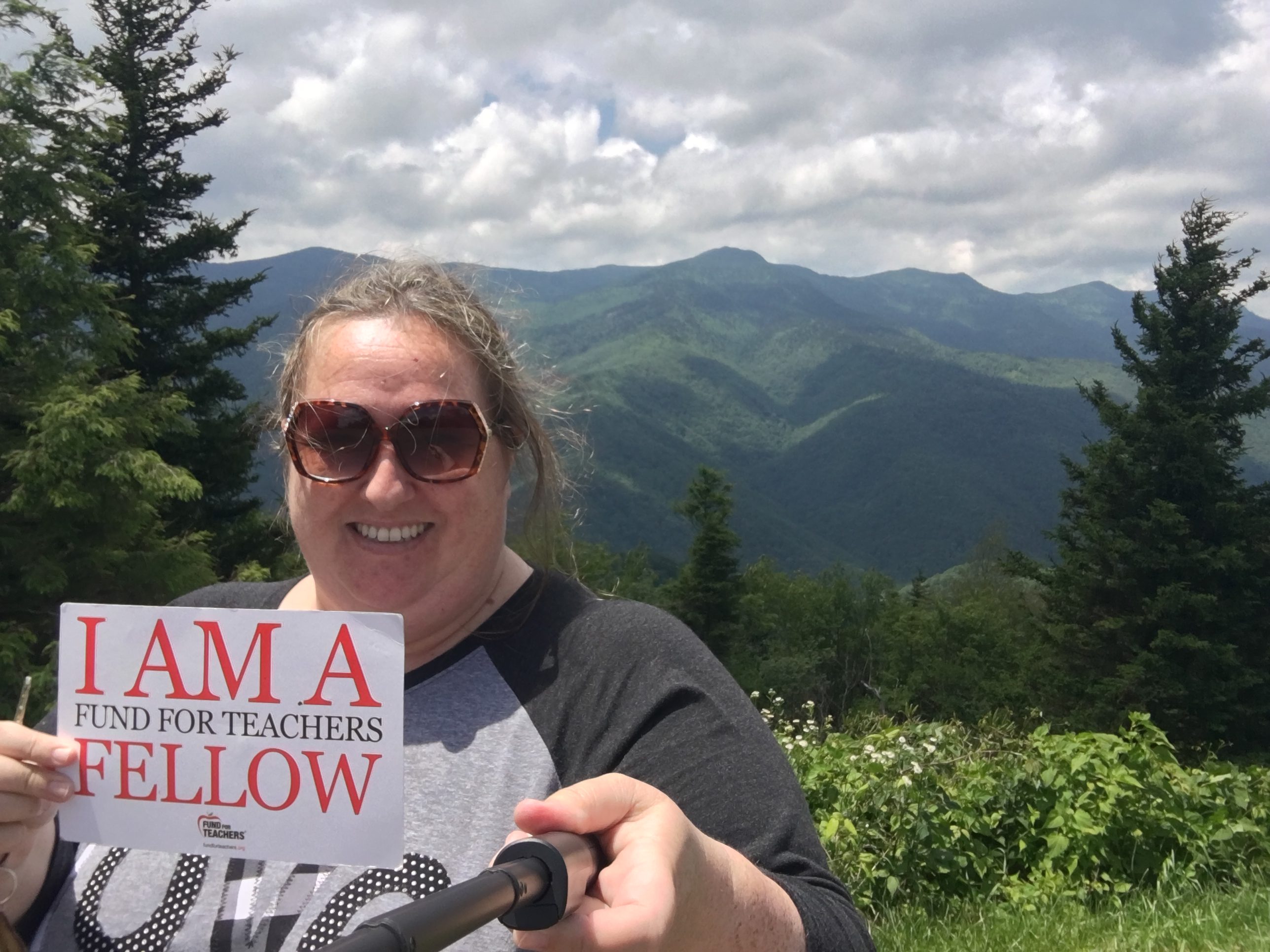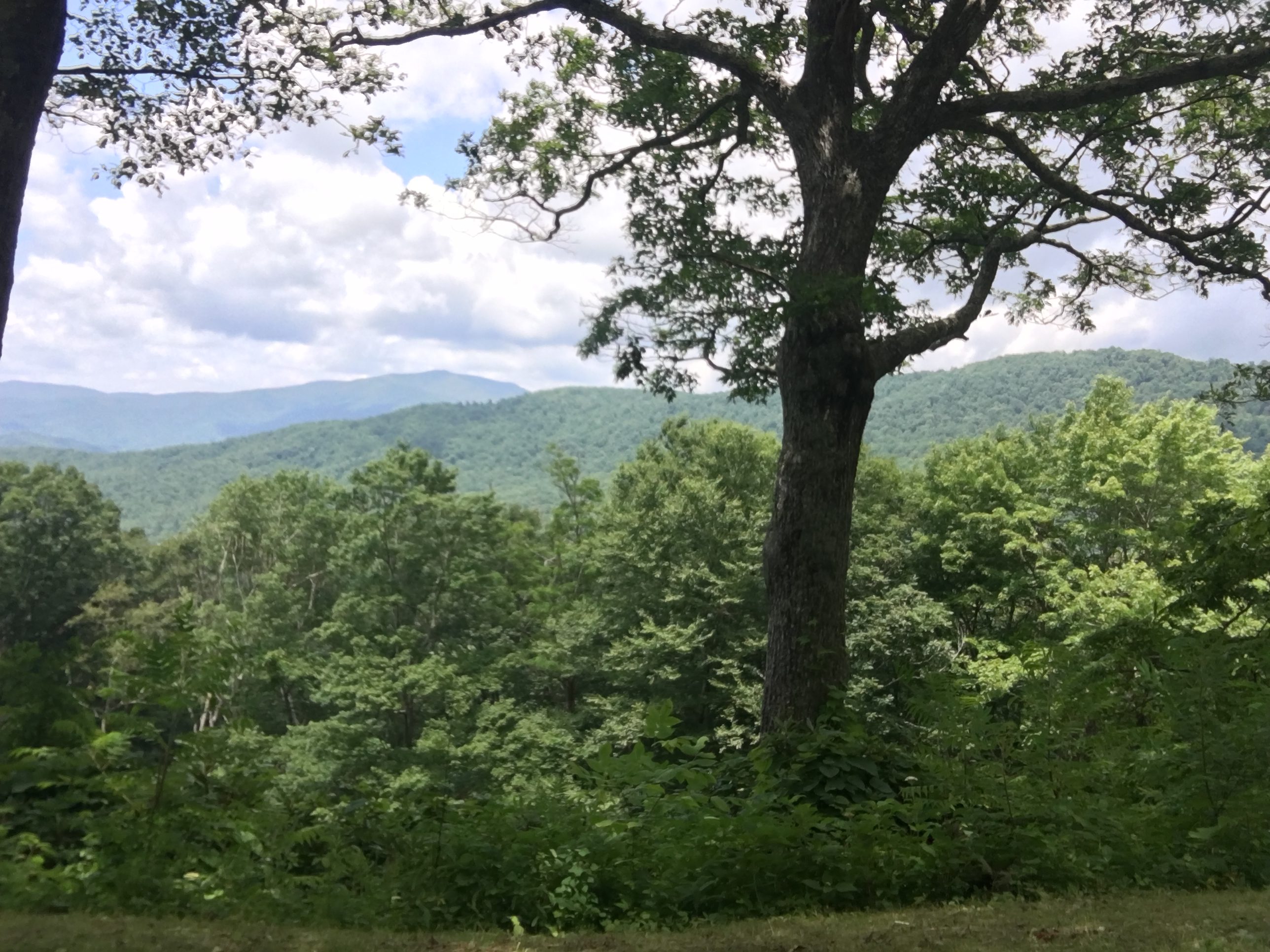 One of the coolest places to see along the Blue Ridge Parkway was th the Moses H. Cone home.  Moses H. Cone, built his grand estate at the beginning of the twentieth century.  At the time, his home had central heating, air conditioning and indoor plumbing.  CRAZY! He also had a series of trails built that are still used by hikers cyclists and equestrians today.  While there I got to see some horses and I had a wonderful conversation with an artisan who makes and plays Native American Flutes. They were beautiful!  AND they were out of my price range! 🙂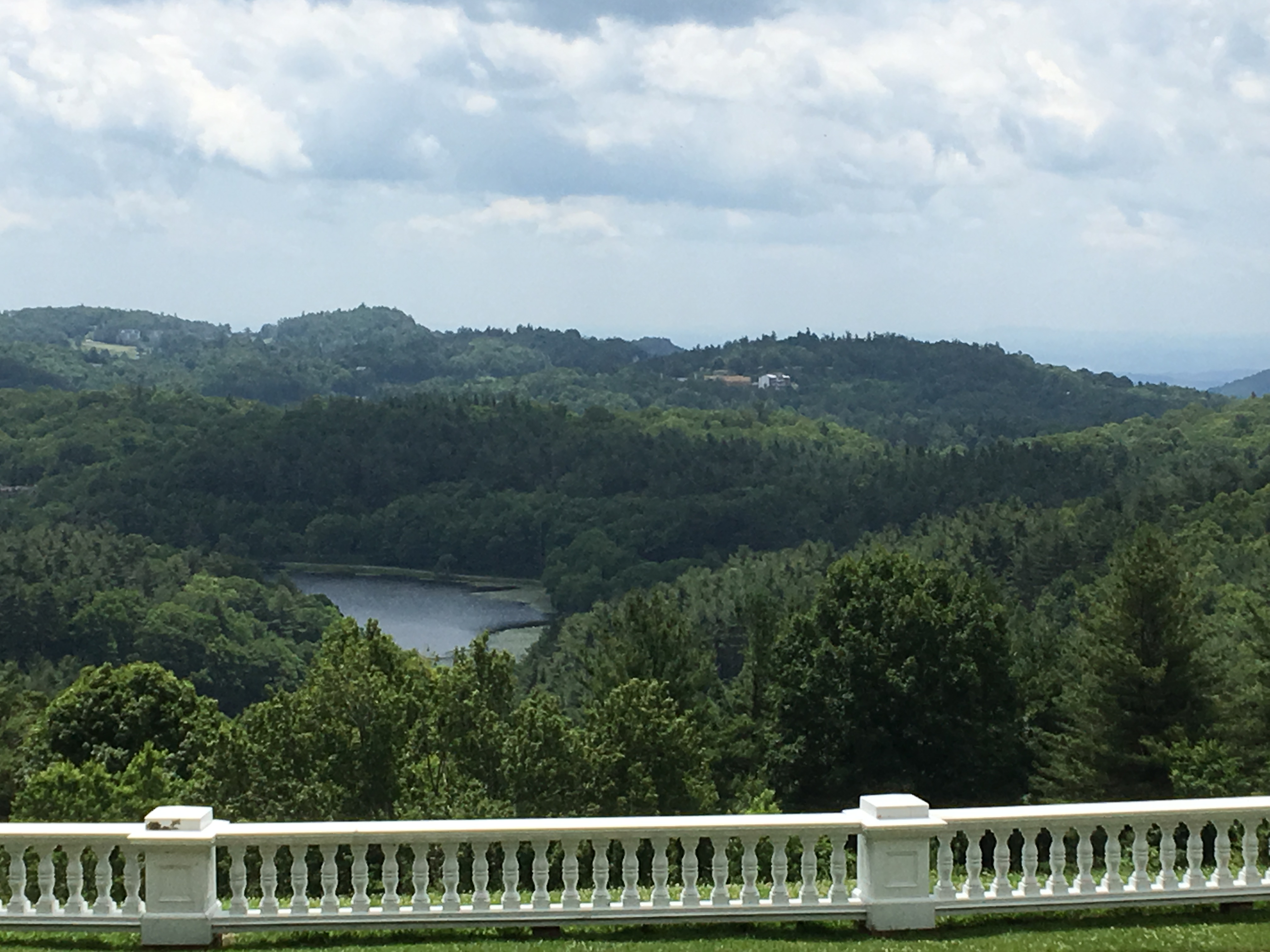 When I finally pulled up to Mars Hill University, I got unpacked and set up in my dorm room, joined my classmates for dinner and then while I was working on laundry, my classmates held and impromptu jam session in the bottom of the dorm.  Yes, the dorm still smells like a dorm, but even though my dorn had our share of jam sessions, we never had one that included guitar, mandolin, fiddle, double bass and banjo.  It was AMAZING!