On February 21st, 2018 I got a HUGE surprise!
That morning, I was all set to teach my kinder kiddos some "Texas" music as everyone was gearing up for the Houston Livestock Show and Rodeo.  I had just started to play a little bit on my "gi-uke" (a guitar-ukulele hybrid) when a TON of cameras, flashing lights and running people hustled into my room carrying cake and balloons and a GREAT BIG check!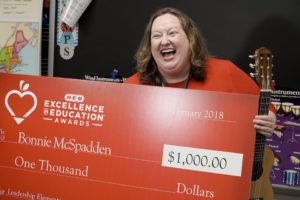 Back in November, I had completed the "HEB Excellence in Education Award" application which had been a thoughtful and reflective process that I enjoyed.  Once I completed my application I promptly forgot about it and went on teaching as usual.  On February 21st, 2018, the kind folks at HEB visited my classroom to let me know that I had been selected as a finalist.
What a thrill!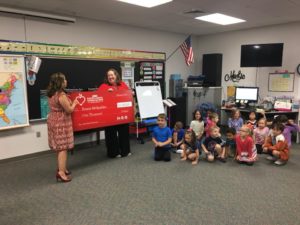 The announcement was followed immediately by LOTS of pictures, an impromptu interview and videoed excerpts of teaching.  My sweet kinder students were as stunned as I was and one was even caught on video asking me if I was going to go work at HEB now!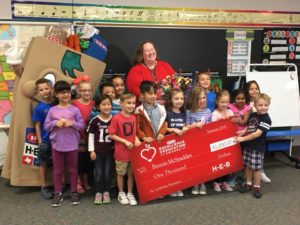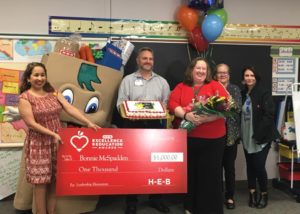 Now it is Easter Sunday, April 1, 2018, and I am looking forward to the final round of interviews that will take place in just a few short weeks. I have enjoyed watching the other educators receive the surprise news that they too have been selected as a finalist.  I look forward to meeting them all.