We always teach our best when our own needs are taken care of so here is a list of things I like to make sure I keep in my room.
1. Water – Whether you purchase a case at SAMS, filter your own from home, or use the gallon in the teacher's lounge, make sure that you always have water ready and available for yourself!  Drink it even when you aren't thirsty!
2. A sweater or lightweight jacket – This sweater lives in my classroom.  I take it home on holidays to wash it, and it's visiting my house over the summer, but it is my classroom sweater.  I like it because it is fleece and has a hood and zipper.  THIS way I can keep warm no matter the temperature.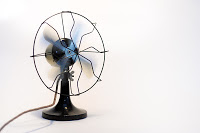 3. An electric fan  –  Considering that I teach and live in Houston where we are BIG consumers of air conditioning, I have had to teach OFTEN and regularly in climates that I found to be too warm for my liking. My fan is my best friend and my students appreciate it too! Remember to label your fan so that when it goes to visit someone else's classroom it always knows where to come home to!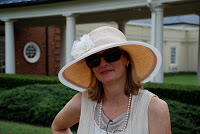 4. Sunglasses and a hat or umbrella – Whether it's morning, recess or after school duty it is almost certain that you will spend time in the sun.  Protecting yourself from the sun, even while you are standing by a bus, is an investment
in the health of your skin, and will ensure that you wil feel your best when you are done.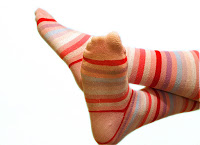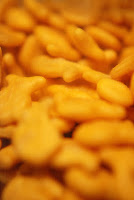 5. A change of clothes AND a stain stick!   – Living in Houston it is a regular occurrence for teachers who have car rider duty to get totally soaked despite the use of HUGE umbrellas and ponchos.  Sometimes living in Houston is just wet business! That's a tough way to start the day!  After teaching soaked one too many times and once ripping my pants down the side when my pocket got caught on a door handle, I've started keeping a bag that has my "good" slacks …..from four years ago, a plain black t-shirt and a pair of black socks, a pair of white socks and a well worn pair of old work shoes.   This way I'm prepared for whatever level of drying is necessary.  My socks get changed out most often, because most of the time, it's my feet getting caught in puddles that causes the most water damage. If you have lunch duty, or if you are like me and sometimes miss your mouth, a stain stick is essential to saving your clothes from elementary school.  Some people would say that keeping a sewing kit in your desk for emergency mending is a good idea and while a safety pin well placed can go a long way,  I don't think my seamstress skills are quite mad enough to get any kind of mending requiring a needle done while at work.   It's simpler to change and wait to fix my clothes when I'm at home in front of the TV.
6. Food  – THIS is a little tricky.  You need to store a few emergency food items just in case you get caught in need of a lunch.  However, you need to carefully consider storage, no one wants bugs or rodents in your classroom….. Plastic bins with lockable seals are my choice of container.  You also need to consider the food allergies of your students which means to be safe, peanut butter products are probably not the best choice.  I like to keep one or two of those microwave cups of soup by Campbell.  I also like to keep some of those individual microwave safe bowls of oatmeal by Quaker and maybe some goldfish crackers.

Please follow and like us: